Who's Online Now
0 registered members (), 144 guests, and 15 spiders.

Key:

Admin

,

Global Mod

,

Mod

NASA TV

KSC Pad 39

TLE.INFO


TLE.INFO
For all your TLE downloads.

Today's Birthdays
No Birthdays

AUS-CITY Earthquake Map

[NASA HQ News] NASA Updates Preview Briefing for International Space Station Spacewalks, Live Coverage

#474623


Thu 20 Sep 2018

07:56:PM

Thu 20 Sep 2018

07:56:PM

Joined:

Feb 2001


Posts: 381,899
Los Angeles, USA Webmaster

OP




Launch Director

OP


Launch Director


Joined:

Feb 2001


Posts: 381,899
Los Angeles, USA

September 19, 2018

MEDIA ADVISORY M18-141

NASA Updates Preview Briefing for International Space Station Spacewalks, Live Coverage

Experts from NASA will preview two upcoming spacewalks outside the International Space Station to continue upgrades to the orbiting laboratory's power system in a briefing at 2 p.m. EDT Thursday, Sept. 27, at the agency's Johnson Space Center in Houston. The briefing date changed because of the delayed launch of a Japanese cargo spacecraft to the space station.

Live coverage of the briefing will air on NASA Television and the agency's website. Media wishing to participate in the briefing in person must request credentials from the Johnson newsroom no later than 4 p.m. Wednesday, Sept. 26. Media interested in participating by phone must contact the newsroom by 1:45 p.m. Sept. 27.

Participants in the briefing are:

Kenneth Todd, International Space Station manager for Operations and Integration

Mary Lawrence, spacewalk flight director

Jaclyn Kagey, lead spacewalk officer

The equipment to be installed will be delivered on a Japanese H-II Transfer Vehicle cargo craft, which now is targeted for launch at 2:15 p.m. EDT Friday, Sept. 21. Live NASA Television coverage begins at 1:45 p.m.

The delivered equipment installation work on the space station actually will begin on Earth, when ground controllers use the station's robotic arm to replace old nickel-hydrogen batteries on the port truss of the complex with six new lithium-ion batteries.

Station Commander Drew Feustel of NASA and Flight Engineer Alexander Gerst of ESA (European Space Agency) will venture outside the Quest airlock Sunday, Sept. 30, to install the adapter plates for the new batteries, completing the upgrades to two station power channels.

With this spacewalk - the 10th of his career - Feustel will tie former astronaut Michael Lopez-Alegria for most spacewalks by a U.S. astronaut, and is expected to surpass him for overall spacewalking time to become the all-time leading U.S. spacewalker and second overall in spaceflight history. It will be Gerst's second spacewalk.

The exact date of the second spacewalk is under review, but it will take place during the next station crew rotation, Expedition 57. Astronauts will use that spacewalk to complete the power system refurbishment on the port truss.

NASA will provide coverage of the spacewalks, each expected to last about six-and-a-half hours, on NASA TV and the agency's website. NASA TV coverage on Sept. 30 will begin at 7 a.m. with the spacewalk expected to begin at approximately 8:40 a.m. These spacewalks will be the 213th and 214th in support of station assembly, maintenance and upgrades; and the eighth and ninth outside the station this year.

Learn more about International Space Station research, operations, and its crew at:

https://www.nasa.gov/station

-end-

Press Contacts

Stephanie Schierholz

Headquarters, Washington

202-358-1100

stephanie.schierholz@nasa.gov

Gary Jordan

Johnson Space Center, Houston

281-483-5111

gary.j.jordan@nasa.gov

---

David Cottle

UBB Owner & Administrator

AUS-CITY Advertisements

---

---

---

---

CMS The Best Conveyancing solicitors conveyancing quotes throughout the UK

---

For any webhosting enquiries please email webmaster@aus-city.com




Forum Statistics

Most Online

626


Mar 9th, 2011
Copyright 1996 - 2018 by David Cottle. Designed by David Bate Jr. All Rights Reserved.
By using this forum, the user agrees not to transfer any data or technical information received under the agreement, to any other entity without the express approval of the AUS-CITY Forum Admins and/or authors of individual posts (Forum Admins and DoD/USSPACECOM for the analysis of satellite tracking data).

Two-line elements (TLE) and all other satellite data presented and distributed via this forum and e-mail lists of AUS-CITY are distributed with permission from DoD/USSTRATCOM.

---

---
---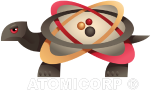 ---
















Liverpool solicitors
Houston Oral Surgeon
---