Who's Online Now
0 registered members (), 256 guests, and 7 spiders.

Key:

Admin

,

Global Mod

,

Mod

NASA TV

KSC Pad 39

TLE.INFO


TLE.INFO
For all your TLE downloads.

April

S

M
T
W
T
F

S

1

2

3

4

5

6

7

8

9

10

11

12

13

14

15

16

17

18

19

20

21

22

23

24

25

26

27

28

29

30

Today's Birthdays
No Birthdays

AUS-CITY Earthquake Map

​Musashi Miyamoto… Japan's Greatest Samurai Warrior?

#480336


Sun 04 Nov 2018

11:30:AM

Sun 04 Nov 2018

11:30:AM

Joined:

Feb 2001


Posts: 381,899
Los Angeles, USA Webmaster

OP




Launch Director

OP


Launch Director


Joined:

Feb 2001


Posts: 381,899
Los Angeles, USA

Musashi Miyamoto is unquestionably one of the most infamous Japanese samurai in history… but his fighting style and strategies didn't exactly align with the generally-accepted "samurai practice".

Why?

He fought many duels, but often cheated, attacked his opponent before the fight began, used questionable tactics… he won the fights however he could… but he did win the fights. Musashi Miyamoto went undefeated in his duelling career, earning 61 successful bouts; more than any other samurai in recorded history.

Musashi was born sometime in the 16th century (exact dates are unknown) during the Edo period in Japan in the Harima province. Though he was best-known for his rarely-seen double-bladed swordsmanship, he was also a writer and philosopher.

At age 7, he began training with his uncle and by age 13 he fought his first duel. He wielded a quarterstaff and bested his older samurai opponent (Arima) who wielded a wakizashi, beating him to death. Though Arima was said to be a samurai somewhat lacking in skill, Musashi's first duel was still a success.

At age 15, he left his village and began travelling and frequently engaging in duels.

In one of his more famous duels against the infamous Sasaki Kojirō (known as the demon of the western provinces). Sasaki was debatably one of the most prolific swordfighters of Japanese (or even world) history.

Sasaiki and Musashi were set to duel on the island of Funjima. Musashi showed up late to the duel, perhaps to unnerve his opponent; perhaps to allow the sun into the right position to lend advantage. Either way, Musashi, wielding only a wooden bokken, defeated the legend Sasaki who was wielding a Japanese great sword in only a few minutes.

Musashi's developed what later became a popular fighting style – the kenjutsu technique (roughly translates to 'two swords as one'). This involved using both a katana and a wakizashi (large sword + companion sword) in combat. The short sword would often be thrown if opening struck, and if not, it was used to parry the opponent's blade, creating an opening for the main weapon to strike.

To say the lease, Musashi was non-traditional and innovative. His style (both strategy and fighting style) were controversial and not widely accepted. But there was no question that he stood above the rest in his abilities and sword fighting prowess.

Source:

​Musashi Miyamoto… Japan's Greatest Samurai Warrior?

---

David Cottle

UBB Owner & Administrator

AUS-CITY Advertisements

---

---

---

---

CMS The Best Conveyancing solicitors conveyancing quotes throughout the UK

---

For any webhosting enquiries please email webmaster@aus-city.com




Forum Statistics

Most Online

626


Mar 9th, 2011
Copyright 1996 - 2018 by David Cottle. Designed by David Bate Jr. All Rights Reserved.
By using this forum, the user agrees not to transfer any data or technical information received under the agreement, to any other entity without the express approval of the AUS-CITY Forum Admins and/or authors of individual posts (Forum Admins and DoD/USSPACECOM for the analysis of satellite tracking data).

Two-line elements (TLE) and all other satellite data presented and distributed via this forum and e-mail lists of AUS-CITY are distributed with permission from DoD/USSTRATCOM.

---

---
---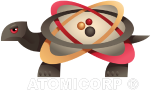 ---
















Liverpool solicitors
Houston Oral Surgeon
---