We Encountered A Problem
You are not logged in or you have read-only privileges for this forum. This could be due to one of several reasons:

1. You are not logged in. Fill in the form at the bottom of this page and try again.
2. You may not have sufficient privileges to access this page.
3. If you are trying to post, your account may be awaiting activation.
Return to the
previous page
, or use the search box below to find what you were looking for.
Log In To AUS-CITY Message Forums
Copyright 1996 - 2019 by David Cottle. Designed by David Bate Jr. All Rights Reserved.
By using this forum, the user agrees not to transfer any data or technical information received under the agreement, to any other entity without the express approval of the AUS-CITY Forum Admins and/or authors of individual posts (Forum Admins and DoD/USSPACECOM for the analysis of satellite tracking data).

Two-line elements (TLE) and all other satellite data presented and distributed via this forum and e-mail lists of AUS-CITY are distributed with permission from DoD/USSTRATCOM.

---

---
---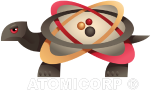 ---
















Liverpool solicitors
Houston Oral Surgeon
---