Who's Online Now
0 registered members (), 127 guests, and 9 spiders.

Key:

Admin

,

Global Mod

,

Mod

NASA TV

KSC Pad 39

TLE.INFO


TLE.INFO
For all your TLE downloads.

January

S

M
T
W
T
F

S

1

2

3

4

5

6

7

8

9

10

11

12

13

14

15

16

17

18

19

20

21

22

23

24

25

26

27

28

29

30

31

Today's Birthdays
No Birthdays

AUS-CITY Earthquake Map

[jsc-news] MEDIA ADVISORY: M16-018 - Media Invited to Starliner Training Simulation at Johnson Space Center

#396362


Mon 26 Sep 2016

10:55:AM

Mon 26 Sep 2016

10:55:AM

Joined:

Feb 2001


Posts: 381,207
Los Angeles, USA Webmaster

OP




Launch Director

OP


Launch Director


Joined:

Feb 2001


Posts: 381,207
Los Angeles, USA

Media Invited to Starliner Training Simulation at Johnson Space Center

NASA and Boeing will mark the installation of new CST-100 Starliner spacecraft training devices in the historic Jake Garn Mission Simulator and Training Facility at Johnson Space Center in Houston, on Wednesday, Sept. 28. Boeing is one of two companies the agency's Commercial Crew Program contracted to return crew launch capability to the U.S. Media are invited to participate in a roundtable discussion with NASA and Boeing representatives, as well as observe astronauts operating the Starliner Crew Part-Task Trainers during a simulation.

Boeing is developing a suite of training devices and a cloud-based simulation server to efficiently train Starliner crews and mission controllers, as part of its crew transportation contract with the agency's Commercial Crew Program. Boeing's Crew Part-Task Trainers are the first training devices delivered and installed at Johnson in support of the crew flight test and ultimately crew rotation missions to the International Space Station aboard the Starliner. The immersive, high-fidelity Boeing Mission Simulator is scheduled to be delivered, installed and integrated with the Mission Control Center early next year.

The Johnson simulator facility has been the home of astronaut training for decades, including space shuttle and space station missions. While the building is transforming to support some of NASA's next generation of spaceflight training hardware, this event is an opportunity to see the transition take shape and learn more about upcoming work from Johnson and Boeing senior managers and the astronauts who will fly the first test flights.

Media must arrive at the Johnson Badging Office (Building 110) no later than 8:30 a.m. CDT for transport as one group on NASA transportation to and from the simulator facility. Attendees should wear business or business casual attire and low-heeled, closed-toe shoes.

RSVP for U.S. and naturalized citizens and green card holders is required by 9 a.m. Tuesday, Sept. 27 to the JSC Newsroom at 281-483-5111. The event will conclude with return to Building 110 no later than 10:30 a.m. International media accreditation is closed for this event.

For more information about NASA's Commercial Crew Program, visit:

http://www.nasa.gov/commercialcrew

---

David Cottle

UBB Owner & Administrator

AUS-CITY Advertisements

---

---

---

---

CMS The Best Conveyancing solicitors conveyancing quotes throughout the UK

---

For any webhosting enquiries please email webmaster@aus-city.com




Forum Statistics

Most Online

626


Mar 9th, 2011
Copyright 1996 - 2018 by David Cottle. Designed by David Bate Jr. All Rights Reserved.
By using this forum, the user agrees not to transfer any data or technical information received under the agreement, to any other entity without the express approval of the AUS-CITY Forum Admins and/or authors of individual posts (Forum Admins and DoD/USSPACECOM for the analysis of satellite tracking data).

Two-line elements (TLE) and all other satellite data presented and distributed via this forum and e-mail lists of AUS-CITY are distributed with permission from DoD/USSTRATCOM.

---

---
---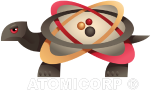 ---
















Liverpool solicitors
Houston Oral Surgeon
---