Who's Online Now
0 registered members (), 127 guests, and 9 spiders.

Key:

Admin

,

Global Mod

,

Mod

NASA TV

KSC Pad 39

TLE.INFO


TLE.INFO
For all your TLE downloads.

January

S

M
T
W
T
F

S

1

2

3

4

5

6

7

8

9

10

11

12

13

14

15

16

17

18

19

20

21

22

23

24

25

26

27

28

29

30

31

Today's Birthdays
No Birthdays

AUS-CITY Earthquake Map

[jsc-news] MEDIA ADVISORY: M16-022 - NASA's Weekly Video Clips Feature Launch of New Space Station Crew, Cargo Resupply

#400716


Wed 26 Oct 2016

05:19:AM

Wed 26 Oct 2016

05:19:AM

Joined:

Feb 2001


Posts: 381,207
Los Angeles, USA Webmaster

OP




Launch Director

OP


Launch Director


Joined:

Feb 2001


Posts: 381,207
Los Angeles, USA

NASA's Weekly Video Clips Feature Launch of New Space Station Crew, Cargo Resupply Mission

NASA's weekly video highlights for Oct. 16-22, 2016, feature the launch of three new crew members representing the United States and Russia to the International Space Station to join Expedition 49, as well as the launch of an Orbital ATK resupply cargo spacecraft from Wallops Island, Virginia to the station with more than 5,100 pounds of research and supplies. Get to know the newest American space station crew member in the video, "A Moment with Shane Kimbrough."

http://jscfeatures.jsc.nasa.gov/videoupdate/

Or, have the weekly video highlights link, as well as Johnson Space Center news releases and other information delivered automatically to your e-mail inbox by sending an e-mail message with the subject line "Subscribe" to:

jsc-news-request@lists.nasa.gov

NASA's Johnson Space Center in Houston shares hundreds of hours of raw video from the space station and other NASA human spaceflight programs – some of it high- definition video -- and support activities on archive.org each week. The files can be large, sometimes 20 gigabytes or larger. This new weekly video highlights page includes postings that date back to January 2016. Go back to earlier weekly uploads by clicking on the navigation buttons at the bottom of the highlights web page.

Daily written updates about experiments and operations aboard the space station are available in the International Space Station Blog, which also provides comprehensive coverage during dynamic events.

Get breaking news, images, videos and features about NASA's Johnson Space Center, the home of Mission Control and the astronauts, at:

http://jsc.nasa.gov

---

David Cottle

UBB Owner & Administrator

AUS-CITY Advertisements

---

---

---

---

CMS The Best Conveyancing solicitors conveyancing quotes throughout the UK

---

For any webhosting enquiries please email webmaster@aus-city.com




Forum Statistics

Most Online

626


Mar 9th, 2011
Copyright 1996 - 2018 by David Cottle. Designed by David Bate Jr. All Rights Reserved.
By using this forum, the user agrees not to transfer any data or technical information received under the agreement, to any other entity without the express approval of the AUS-CITY Forum Admins and/or authors of individual posts (Forum Admins and DoD/USSPACECOM for the analysis of satellite tracking data).

Two-line elements (TLE) and all other satellite data presented and distributed via this forum and e-mail lists of AUS-CITY are distributed with permission from DoD/USSTRATCOM.

---

---
---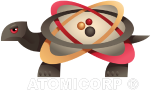 ---
















Liverpool solicitors
Houston Oral Surgeon
---