NASA TV

KSC Pad 39

TLE.INFO


TLE.INFO
For all your TLE downloads.

September

S

M
T
W
T
F

S

1

2

3

4

5

6

7

8

9

10

11

12

13

14

15

16

17

18

19

20

21

22

23

24

25

26

27

28

29

30

Today's Birthdays
No Birthdays

AUS-CITY Earthquake Map

[NASA HQ News] International Space Station Crew Landing to Air Live on NASA Television

#452689


Fri 23 Feb 2018

10:01:AM

Fri 23 Feb 2018

10:01:AM

Joined:

Feb 2001


Posts: 370,836
Los Angeles, USA Webmaster

OP




Launch Director

OP


Launch Director


Joined:

Feb 2001


Posts: 370,836
Los Angeles, USA

Three residents of the International Space Station are scheduled to complete their mission on the complex on Tuesday, Feb. 27. Coverage of their departure and landing back on Earth will air on NASA Television and the agency's website.

Expedition 54 Flight Engineers Mark Vande Hei and Joe Acaba of NASA and Commander Alexander Misurkin of Roscosmos will undock from the space station at 6:08 p.m. EST, and land on the steppe of Kazakhstan at 9:32 p.m. (8:32 a.m. Feb. 28 Kazakhstan time).

Coverage of the Expedition 54 departure and landing activities is as follows:

Monday, Feb. 26

2:40 p.m. – Change of command ceremony, during which Misurkin will hand over station command to Anton Shkaplerov of Roscosmos.

Tuesday, Feb. 27

2:15 p.m. – Farewell and hatch closure coverage (hatch closure at 2:50 p.m.)

5:45 p.m. – Undocking coverage (undocking scheduled for 6:08 p.m.)

8 p.m. – Deorbit burn and landing coverage (deorbit burn at 8:38 p.m., and landing at 9:32 p.m.)

During their 168 days in space, they were part of the first expedition that began a long-term increase in the crew size on the U.S. segment from three people to four, enabling NASA to double the time dedicated to research – surpassing 100 hours of research in one week.

At the time of undocking, Expedition 55 will begin aboard the station. Shkaplerov, NASA's Scott Tingle, and Norishige Kanai of the Japan Aerospace Exploration Agency will crew the station until three additional crew members arrive on March 23. Ricky Arnold and Drew Feustel of NASA and Oleg Artemyev of Roscosmos will launch from the Baikonur Cosmodrome in Kazakhstan on March 21 for a two-day journey to join Expedition 55 on station.

Get breaking news, images and features from the station on social media at:

https://instagram.com/iss

and

https://www.twitter.com/Space_Station

-end-

Press Contacts

Stephanie Schierholz

Headquarters, Washington

202-358-1100

stephanie.schierholz@nasa.gov

Gary Jordan

Johnson Space Center, Houston

281-483-5111

gary.j.jordan@nasa.gov

---

David Cottle

UBB Owner & Administrator

AUS-CITY Advertisements

---

---

---

---

CMS The Best Conveyancing solicitors conveyancing quotes throughout the UK

---

For any webhosting enquiries please email webmaster@aus-city.com




Forum Statistics

Most Online

626


Mar 9th, 2011
Copyright 1996 - 2018 by David Cottle. Designed by David Bate Jr. All Rights Reserved.
By using this forum, the user agrees not to transfer any data or technical information received under the agreement, to any other entity without the express approval of the AUS-CITY Forum Admins and/or authors of individual posts (Forum Admins and DoD/USSPACECOM for the analysis of satellite tracking data).

Two-line elements (TLE) and all other satellite data presented and distributed via this forum and e-mail lists of AUS-CITY are distributed with permission from DoD/USSTRATCOM.

---

---
---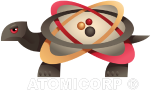 ---



















Liverpool solicitors
Houston Oral Surgeon
---