Who's Online Now
0 registered members (), 86 guests, and 16 spiders.

Key:

Admin

,

Global Mod

,

Mod

NASA TV

KSC Pad 39

TLE.INFO


TLE.INFO
For all your TLE downloads.

December

S

M
T
W
T
F

S

1

2

3

4

5

6

7

8

9

10

11

12

13

14

15

16

17

18

19

20

21

22

23

24

25

26

27

28

29

30

31

Today's Birthdays
No Birthdays

AUS-CITY Earthquake Map

March 01, 2018 MEDIA ADVISORY M18-039 California, Arizona Students to Speak with Astronauts on Space Station Astronauts

#453370


Thu 01 Mar 2018

02:45:PM

Thu 01 Mar 2018

02:45:PM

Joined:

Feb 2001


Posts: 375,657
Los Angeles, USA Webmaster

OP




Launch Director

OP


Launch Director


Joined:

Feb 2001


Posts: 375,657
Los Angeles, USA

March 01, 2018

MEDIA ADVISORY M18-039

California, Arizona Students to Speak with Astronauts on Space Station

Astronauts Norishige Kanai of the Japan Aerospace Exploration Agency and Scott Tingle of NASA will talk to students in California and Arizona March 2, 2018, about life and work aboard the International Space Station.

Credits: NASA

Two astronauts living and working aboard the International Space Station will talk live with students in Arizona and California on Friday, March 2. The separate Earth-to-space calls will air live on NASA Television and the agency's website.

Students from H.L. Suverkrup Elementary School in Yuma, Arizona, will talk to Expedition 55 astronauts Scott Tingle of NASA and Norishige Kanai of the Japan Aerospace Exploration Agency at 10:30 a.m. EST. Media interested in attending the event should contact Trina Seigfried at 928-246-3565 or tseigfried@craneschools.org. The event will take place at 1590 S Ave.

At 12:15 p.m., Tingle and Kanai will get a call from students at Monta Loma Elementary School in Mountain View, California. To attend this event, media should contact Shelly Hausman at shausman@mvwsd.org or 650-796-8304. The event will take place at 60 Thompson Ave.

The students will have a unique opportunity to pose questions directly to astronauts about life aboard the space station, NASA's deep space exploration plans, and doing science in space. They're preparing for the event by studying the space station, astronaut biographies, and the current research and activities happening aboard the station. In addition, the Suverkrup students have added their names to NASA's InSight Mars lander Names to Mars program and are preparing for a virtual field trip to the Red Planet.

These in-flight education downlinks are an integral component of NASA's Year of Education on Station, which provides extensive space station-related resources and opportunities to students and educators. Linking students directly to astronauts aboard the space station provides unique, authentic experiences designed to enhance student learning, performance and interest in science, technology, engineering and mathematics (STEM).

Astronauts living on the orbiting laboratory are able to participate in these educational calls, and communicate 24 hours a day with the Mission Control Center at NASA's Johnson Space Center in Houston, through the agency Space Network's Tracking and Data Relay Satellites.

Follow the astronauts on social media:

https://www.twitter.com/NASA_astronauts

See videos and lesson plans highlighting research on the International Space Station at:

https://www.nasa.gov/stemonstation

-end-

Press Contacts

Karen Northon

Headquarters, Washington

202-358-1600

karen.northon@nasa.gov

Kelly Humphries

Johnson Space Center, Houston

281-483-5111

kelly.o.humphries@nasa.gov

---

David Cottle

UBB Owner & Administrator

AUS-CITY Advertisements

---

---

---

---

CMS The Best Conveyancing solicitors conveyancing quotes throughout the UK

---

For any webhosting enquiries please email webmaster@aus-city.com




Forum Statistics

Most Online

626


Mar 9th, 2011
Copyright 1996 - 2018 by David Cottle. Designed by David Bate Jr. All Rights Reserved.
By using this forum, the user agrees not to transfer any data or technical information received under the agreement, to any other entity without the express approval of the AUS-CITY Forum Admins and/or authors of individual posts (Forum Admins and DoD/USSPACECOM for the analysis of satellite tracking data).

Two-line elements (TLE) and all other satellite data presented and distributed via this forum and e-mail lists of AUS-CITY are distributed with permission from DoD/USSTRATCOM.

---

---
---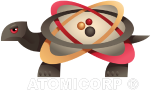 ---
















Liverpool solicitors
Houston Oral Surgeon
---