Who's Online Now
0 registered members (), 196 guests, and 14 spiders.

Key:

Admin

,

Global Mod

,

Mod

NASA TV

KSC Pad 39

TLE.INFO


TLE.INFO
For all your TLE downloads.

November

S

M
T
W
T
F

S

1

2

3

4

5

6

7

8

9

10

11

12

13

14

15

16

17

18

19

20

21

22

23

24

25

26

27

28

29

30

AUS-CITY Earthquake Map

How Much Food Do You Waste?

#456105


Mon 09 Apr 2018

01:15:PM

Mon 09 Apr 2018

01:15:PM

Joined:

Feb 2001


Posts: 374,765
Los Angeles, USA Webmaster

OP




Launch Director

OP


Launch Director


Joined:

Feb 2001


Posts: 374,765
Los Angeles, USA

If all the food that's thrown away in three American cities could be saved, it would provide 68 million meals for people who don't have enough to eat, according to a recent study.

A team of researchers in the United States spent a week looking through the garbage bags of 1,151 people living in Denver, New York and Nashville. The researchers wanted to know what kind of food was being thrown away, how much there was, and why it was being tossed.

By asking these questions, the researchers hoped to find ways to reduce the amount of food we throw away, and to give some of that food to people who need it.

The researchers found that, in the cities they surveyed, more than a kilogram of edible food per person is wasted each week. (Edible food is food you can eat. It doesn't include things like apple cores, egg shells, or bones from meat.)

Fruits and vegetables were the most common edible foods found in the trash, followed by food leftover from meals. Eggs, bread and milk were also commonly thrown out.

The post How Much Food Do You Waste? appeared first on Teaching Kids News.

Source:

How Much Food Do You Waste?

---

David Cottle

UBB Owner & Administrator

AUS-CITY Advertisements

---

---

---

---

CMS The Best Conveyancing solicitors conveyancing quotes throughout the UK

---

For any webhosting enquiries please email webmaster@aus-city.com




Forum Statistics

Most Online

626


Mar 9th, 2011
Copyright 1996 - 2018 by David Cottle. Designed by David Bate Jr. All Rights Reserved.
By using this forum, the user agrees not to transfer any data or technical information received under the agreement, to any other entity without the express approval of the AUS-CITY Forum Admins and/or authors of individual posts (Forum Admins and DoD/USSPACECOM for the analysis of satellite tracking data).

Two-line elements (TLE) and all other satellite data presented and distributed via this forum and e-mail lists of AUS-CITY are distributed with permission from DoD/USSTRATCOM.

---

---
---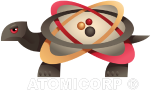 ---
















Liverpool solicitors
Houston Oral Surgeon
---