Who's Online Now
0 registered members (), 66 guests, and 13 spiders.

Key:

Admin

,

Global Mod

,

Mod

NASA TV

KSC Pad 39

TLE.INFO


TLE.INFO
For all your TLE downloads.

Today's Birthdays
No Birthdays

AUS-CITY Earthquake Map

ANS-126 AMSAT News Service Special Bulletin - AO-51 Batteries Failing

#57786


Fri 06 May 2011

08:49:PM

Fri 06 May 2011

08:49:PM

Joined:

Feb 2001


Posts: 381,899
Los Angeles, USA Webmaster

OP




Launch Director

OP


Launch Director


Joined:

Feb 2001


Posts: 381,899
Los Angeles, USA

SB SAT @ AMSAT $ANS-126.01

ANS Special Bulletin - AO-51 Batteries Failing

AMSAT News Service Bulletin 126.01

From AMSAT HQ SILVER SPRING, MD.

May 6, 2011

To All RADIO AMATEURS

BID: $ANS-126.01

AMSAT Vice-President of Operations Drew Glasbrenner, KO4MA reported

the AO-51 Command Team is having a difficult time trying to restore

AO-51 to operation.

The current situation is the satellite will not retain the upload of

the flight software across eclipse. The batteries are in very poor

condition.

AO-51 ground control stations plan a few more things to try, but with

eclipses peaking around July at approximately 27 minutes, the long

term situation is grim.

There is a brief period around November where eclipses are as short

as 16 minutes, but past that it is a long climb to 30 minutes or

longer eclipses for many years.

At this time the Command Team cannot provide an estimated "return to

service" date. Stations with 9k6 digital capability can listen in on

control station attempts at recovery on 435.150 MHz on many passes

over the US.

Please support AMSAT-NA and the other AMSAT groups around the world,

and help us get new satellites into orbit. Projects like Fox, FunCube,

P3E, and Kiwisat need your financial support to keep our amateur sat-

ellite fleet flying. You can donate to AMSAT-NA via the link on the

front page at

http://www.amsat.org.

Keep up with the latest AO-51 Control Team News on-line at:

http://www.amsat.org/amsat-new/echo/CTNews.php

[ANS thanks AMSAT-NA VP Operations Drew Glasbrenner, KO4MA for the

above information]

---

David Cottle

UBB Owner & Administrator

AUS-CITY Advertisements

---

---

---

---

CMS The Best Conveyancing solicitors conveyancing quotes throughout the UK

---

For any webhosting enquiries please email webmaster@aus-city.com




Forum Statistics

Most Online

626


Mar 9th, 2011
Copyright 1996 - 2018 by David Cottle. Designed by David Bate Jr. All Rights Reserved.
By using this forum, the user agrees not to transfer any data or technical information received under the agreement, to any other entity without the express approval of the AUS-CITY Forum Admins and/or authors of individual posts (Forum Admins and DoD/USSPACECOM for the analysis of satellite tracking data).

Two-line elements (TLE) and all other satellite data presented and distributed via this forum and e-mail lists of AUS-CITY are distributed with permission from DoD/USSTRATCOM.

---

---
---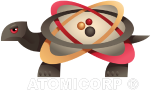 ---
















Liverpool solicitors
Houston Oral Surgeon
---