Who's Online Now
0 registered members (), 256 guests, and 17 spiders.

Key:

Admin

,

Global Mod

,

Mod

NASA TV

KSC Pad 39

TLE.INFO


TLE.INFO
For all your TLE downloads.

April

S

M
T
W
T
F

S

1

2

3

4

5

6

7

8

9

10

11

12

13

14

15

16

17

18

19

20

21

22

23

24

25

26

27

28

29

30

Today's Birthdays
No Birthdays

AUS-CITY Earthquake Map

NASA to Host Live Chat on Successful Mission to Asteroid Belt

#468160


Thu 06 Sep 2018

08:23:PM

Thu 06 Sep 2018

08:23:PM

Joined:

Feb 2001


Posts: 381,899
Los Angeles, USA Webmaster

OP




Launch Director

OP


Launch Director


Joined:

Feb 2001


Posts: 381,899
Los Angeles, USA

NASA's Jet Propulsion Laboratory (JPL) will host a live-streamed Science Chat at 2 p.m. EDT Friday, Sept. 7, during which experts will talk about the role of the agency's Dawn spacecraft in studying the beginning of our solar system, and the approaching end of its 11-year mission.

The event will air live on NASA Television, Facebook Live, Ustream, YouTube and the agency's website.

Participants include:

Jim Green, NASA chief scientist

Carol Raymond, Dawn principal investigator at JPL

Marc Rayman, Dawn mission director and chief engineer at JPL

Media who would like to ask questions during the event must provide their name and affiliation to Gretchen McCartney by email at gretchen.p.mccartney@jpl.nasa.gov or by phone at 818-393-6215 or 818-287-4115.

The public can ask questions on Twitter using the hashtag #askNASA or in the comment section of the JPL Facebook page.

NASA launched Dawn in 2007 to learn more about the beginning of the solar system. During its mission, the spacecraft studied the asteroid Vesta and dwarf planet Ceres, celestial bodies believed to have formed early in the history of the solar system.

The mission aided scientists in characterizing the early solar system and the processes that dominated its formation. Dawn is the only spacecraft to orbit two deep-space destinations, a feat enabled by the efficiency of the spacecraft's ion propulsion system.

For more information about Dawn, visit:

https://www.nasa.gov/dawn

-end-

Press Contacts

Dwayne Brown / JoAnna Wendel

Headquarters, Washington

202-358-1726 / 202-358-1003

dwayne.c.brown@nasa.gov / joanna.r.wendel@nasa.gov

Gretchen McCartney

Jet Propulsion Laboratory, Pasadena, Calif.

818-393-6215

gretchen.p.mccartney@jpl.nasa.gov

---

David Cottle

UBB Owner & Administrator

AUS-CITY Advertisements

---

---

---

---

CMS The Best Conveyancing solicitors conveyancing quotes throughout the UK

---

For any webhosting enquiries please email webmaster@aus-city.com




Forum Statistics

Most Online

626


Mar 9th, 2011
Copyright 1996 - 2018 by David Cottle. Designed by David Bate Jr. All Rights Reserved.
By using this forum, the user agrees not to transfer any data or technical information received under the agreement, to any other entity without the express approval of the AUS-CITY Forum Admins and/or authors of individual posts (Forum Admins and DoD/USSPACECOM for the analysis of satellite tracking data).

Two-line elements (TLE) and all other satellite data presented and distributed via this forum and e-mail lists of AUS-CITY are distributed with permission from DoD/USSTRATCOM.

---

---
---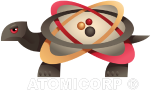 ---
















Liverpool solicitors
Houston Oral Surgeon
---