Who's Online Now
0 registered members (), 159 guests, and 7 spiders.

Key:

Admin

,

Global Mod

,

Mod

NASA TV

KSC Pad 39

TLE.INFO


TLE.INFO
For all your TLE downloads.

November

S

M
T
W
T
F

S

1

2

3

4

5

6

7

8

9

10

11

12

13

14

15

16

17

18

19

20

21

22

23

24

25

26

27

28

29

30

Today's Birthdays
No Birthdays

AUS-CITY Earthquake Map

NASA to Air International Space Station Update Briefing Today

#477762


Thu 11 Oct 2018

09:14:PM

Thu 11 Oct 2018

09:14:PM

Joined:

Feb 2001


Posts: 374,765
Los Angeles, USA Webmaster

OP




Launch Director

OP


Launch Director


Joined:

Feb 2001


Posts: 374,765
Los Angeles, USA

October 11, 2018

RELEASE 18-089

NASA Statement on Soyuz MS-10 Launch Abort

The following is a statement about Thursday's Soyuz MS-10 launch aboard to the International Space Station:

"The Soyuz MS-10 spacecraft launched from the Baikonur Cosmodrome in Kazakhstan to the International Space Station at 4:40 a.m. EDT Thursday, Oct. 11 (2:40 p.m. in Baikonur) carrying American astronaut Nick Hague and Russian cosmonaut Alexey Ovchinin. Shortly after launch, there was an anomaly with the booster and the launch ascent was aborted, resulting in a ballistic landing of the spacecraft.

"Search and rescue teams were deployed to the landing site. Hague and Ovchinin are out of the capsule and are reported to be in good condition. They will be transported to the Gagarin Cosmonaut Training Center in Star City, Russia outside of Moscow.

"NASA Administrator Jim Bridenstine and the NASA team are monitoring the situation carefully. NASA is working closely with Roscosmos to ensure the safe return of the crew. Safety of the crew is the utmost priority for NASA. A thorough investigation into the cause of the incident will be conducted."

For additional information about the International Space Station and its crews, visit:

https://www.nasa.gov/station

-end-

Press Contacts

Bob Jacobs

Headquarters, Washington

202-358-1600

bob.jacobs@nasa.gov

---

David Cottle

UBB Owner & Administrator

AUS-CITY Advertisements

---

---

---

---

CMS The Best Conveyancing solicitors conveyancing quotes throughout the UK

---

For any webhosting enquiries please email webmaster@aus-city.com




Forum Statistics

Most Online

626


Mar 9th, 2011
Copyright 1996 - 2018 by David Cottle. Designed by David Bate Jr. All Rights Reserved.
By using this forum, the user agrees not to transfer any data or technical information received under the agreement, to any other entity without the express approval of the AUS-CITY Forum Admins and/or authors of individual posts (Forum Admins and DoD/USSPACECOM for the analysis of satellite tracking data).

Two-line elements (TLE) and all other satellite data presented and distributed via this forum and e-mail lists of AUS-CITY are distributed with permission from DoD/USSTRATCOM.

---

---
---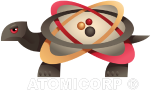 ---
















Liverpool solicitors
Houston Oral Surgeon
---