Who's Online Now
0 members (), 138 guests, and 11 robots.
Key:
Admin
,
Global Mod
,
Mod
ShoutChat
Comment Guidelines: Do post respectful and insightful comments. Don't flame, hate, spam.
NASA TV
KSC Pad 39
TLE.INFO

TLE.INFO
For all your TLE downloads.
July

S

M
T
W
T
F

S

1

2

3

4

5

6

7

8

9

10

11

12

13

14

15

16

17

18

19

20

21

22

23

24

25

26

27

28

29

30

31
Today's Birthdays
There are no members with birthdays on this day.
#26766

Tue 10 Apr 2001

01:50:AM

OP

Watching this evenings news, the death of the young man at Eastern Creek that crashed head on into the concrete wall (sorry, forgot the young man's name), legal proceedings have commenced against CAMS and officials.
AUS-CITY Advertisements
---

---
---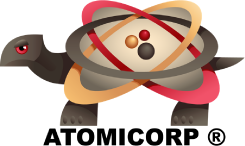 ---
CMS The Best Conveyancing solicitors conveyancing quotes throughout the UK
---
For any webhosting enquiries please email webmaster@aus-city.com
#26767

Tue 10 Apr 2001

02:53:AM

yes its a real shame, Todd Wilks (Think that was his name) with his Judge Holden.<P>I think it was rather stupid of the oficals to allow cars to go down the straight at such a high speed,Todd should have attempted the left hand turn at the speed, he may have rolled it but may not have need as bad as hitting the barrier and wall.<P>Personally I think Todd just froze up and then braked at the last instant. Still it was not a pretty sight to watch. I wasn't down at the creek on the day but know someone that was.<P>Todd was only 29 years old and a computer expert. Shame to see him leave us like that, would had been really interesting to see his atempts in the 2002 Horse Power heros at Summer Nats. He was keen to break the 1000HP at the rear wheels froms his Holden 383 stroker.<P>Cheers,<P><BR>Stan.
#26768

Wed 11 Apr 2001

12:39:AM

OP

what I would like to know is what "IDIOT" would sanction a meeting that allows a car to travel at that speed directly towards a concrete wall.. Dont these dickheads that sit in air conditioned buildings ever heard of "BRAKE FAILURE" or "PARACHUTE" not operating !!! could you imagine running the drags the other way??? 90% would hit the wall..<p>[ 10 April 2001: Message edited by: P Debono ]
#26769

Wed 11 Apr 2001

01:46:AM

The V8 touring cars come close to that speed every time they come around down the straight, they just don't forget about turn 1 only 250M just past the start/finish line.<P>I am not defending the track, I do think that they should have never allowed people to try and make speed records down the straight.<P>Cheers,<P><BR>Stan.
#26770

Thu 12 Apr 2001

11:36:PM

Hi. <P>I saw footage of the crash a few weeks ago and could not believe that anyone involved in motorsport of any type would saction a high speed run towards a wall. The people who allowed this should be charged & hopefully convicted (definately for stupidity) and should not be allowed anywhere near motorsport again. Motorsports are dangerous enough without idiots running events! (Sue me!!!)<P>The driver at such events also needs to check that he believes the track to be safe for his car. You know your car better than the admin guys. It is a great pity that lack of judgement cost Todd his life. Hopefully some people have learnt from the tragic events.<P>I know I would not run any of my cars at speed towards a wall! No matter what an official said. ANDRA officials seem pretty bright, or at least the ones I've dealt with.<P>Drive fast, Drive safe.<BR>Peter
#26771

Fri 27 Apr 2001

01:21:AM

I was sorry to see Todd get killed like that but it was what he liked doing. I think it's better to die doing something you love. He was crazy for driving along the straight at that speed and I don't know why they allowed it but he did do it and, unfortunatly, he paid the price. I think it's stupid to have a solid concrete wall at that place in the track anyway.....
Link Copied to Clipboard
Forum Statistics
Most Online
1,583


Jan 14th, 2020
Copyright 1996 - 2023 by David Cottle. Designed by David Bate Jr. All Rights Reserved.
By using this forum, the user agrees not to transfer any data or technical information received under the agreement, to any other entity without the express approval of the AUS-CITY Forum Admins and/or authors of individual posts (Forum Admins and DoD/USSPACECOM for the analysis of satellite tracking data).

Two-line elements (TLE) and all other satellite data presented and distributed via this forum and e-mail lists of AUS-CITY are distributed with permission from DoD/USSTRATCOM.

---

---
---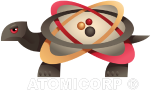 ---
















Liverpool solicitors
Houston Oral Surgeon
---