Who's Online Now
0 members (), 102 guests, and 13 robots.
Key:
Admin
,
Global Mod
,
Mod
ShoutChat
Comment Guidelines: Do post respectful and insightful comments. Don't flame, hate, spam.
NASA TV
KSC Pad 39
TLE.INFO

TLE.INFO
For all your TLE downloads.
July

S

M
T
W
T
F

S

1

2

3

4

5

6

7

8

9

10

11

12

13

14

15

16

17

18

19

20

21

22

23

24

25

26

27

28

29

30

31
Today's Birthdays
There are no members with birthdays on this day.
#26774

Tue 23 Oct 2001

12:50:AM

OP

Saw on Sky News last night some footage of a Torana at Willowbank light up the night sky.<P>It was reported that the driver walked away, but I don't think the car or any parts will ever be driven again!!<P>The funny thing was the news said the 'driver in his Torana' as they showed the footage of the race and accident, had 2 Torana's, so what did I do??? Watch the WRONG Car!!!<P>Cheers,<BR>Colin T []images/icons/default/rolleyes.gif" border="0[/]
AUS-CITY Advertisements
---

---
---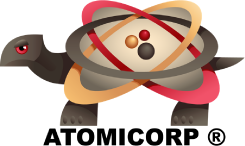 ---
CMS The Best Conveyancing solicitors conveyancing quotes throughout the UK
---
For any webhosting enquiries please email webmaster@aus-city.com
#26775

Mon 29 Oct 2001

01:58:PM

Must be something to do with Torana's, about 1 year ago at Eastern Creek, a Torana driver was flung from his car as it flipped and rolled, the seat belts must have not been in too good of a condition. This guy was flung for what looked like atleast 5 metres into the air at high speed, the car was totalled but the driver somehow managed to escape any serious injury.<P>It is good to see that in the sport of Dragracing, Serious injuries are not all that common.<P>Cheers,<P>Stan.
Link Copied to Clipboard
Forum Statistics
Most Online
1,583


Jan 14th, 2020
Copyright 1996 - 2023 by David Cottle. Designed by David Bate Jr. All Rights Reserved.
By using this forum, the user agrees not to transfer any data or technical information received under the agreement, to any other entity without the express approval of the AUS-CITY Forum Admins and/or authors of individual posts (Forum Admins and DoD/USSPACECOM for the analysis of satellite tracking data).

Two-line elements (TLE) and all other satellite data presented and distributed via this forum and e-mail lists of AUS-CITY are distributed with permission from DoD/USSTRATCOM.

---

---
---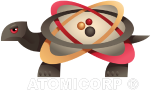 ---
















Liverpool solicitors
Houston Oral Surgeon
---