Who's Online Now
0 members (), 167 guests, and 14 robots.
Key:
Admin
,
Global Mod
,
Mod
ShoutChat Box
Comment Guidelines: Do post respectful and insightful comments. Don't flame, hate, spam.
NASA TV
KSC Pad 39
TLE.INFO

TLE.INFO
For all your TLE downloads.
May

S

M
T
W
T
F

S

1

2

3

4

5

6

7

8

9

10

11

12

13

14

15

16

17

18

19

20

21

22

23

24

25

26

27

28

29

30

31
Today's Birthdays
There are no members with birthdays on this day.
#30255

Sat 19 Aug 2006

02:48:PM

OP

I just wanted to know if i purchased a splitter like:

http://www.satplus.com.au/category22_1.htm

and connected it to the wall socket not the satellite, and connected one to the new UBI box and another to the old box could i watch UBI on the new and Globecast free channels on the old.
AUS-CITY Advertisements
---

---
---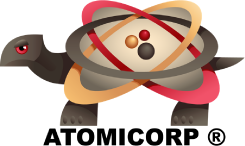 ---
CMS The Best Conveyancing solicitors conveyancing quotes throughout the UK
---
For any webhosting enquiries please email webmaster@aus-city.com
No!
The best way out of this for you is to buy a duel output LNBF so you have 2 cables coming from the dish and each go to either boxes,
this way they are totally independant of each other.
Use caution here. The old TARBs boxes were crippled to only work on TARBS transponders. They will work on some FTA transponders but not others. They are limited to (I think) 12(?) channels per transpoder - any more and they just don't work!

Best use for an old TARBS box is as a pot plant stand!

Last edited by SelecTV;

Fri 25 Aug 2006

02:01:AM

.
They make good paper weights too.
OP

its cool i found on the UBI webside on the front page top right
"Help with Technical Troubleshooting"
you can use the new box to see FTA tv and UBI at the same time so i can get all the globecast channels which are fee on the same box.

Link Copied to Clipboard
Forum Statistics
Most Online
1,583


Jan 14th, 2020
Copyright 1996 - 2019 by David Cottle. Designed by David Bate Jr. All Rights Reserved.
By using this forum, the user agrees not to transfer any data or technical information received under the agreement, to any other entity without the express approval of the AUS-CITY Forum Admins and/or authors of individual posts (Forum Admins and DoD/USSPACECOM for the analysis of satellite tracking data).

Two-line elements (TLE) and all other satellite data presented and distributed via this forum and e-mail lists of AUS-CITY are distributed with permission from DoD/USSTRATCOM.

---

---
---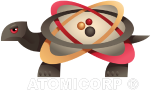 ---
















Liverpool solicitors
Houston Oral Surgeon
---