Who's Online Now
0 members (), 167 guests, and 14 robots.
Key:
Admin
,
Global Mod
,
Mod
ShoutChat Box
Comment Guidelines: Do post respectful and insightful comments. Don't flame, hate, spam.
NASA TV
KSC Pad 39
TLE.INFO

TLE.INFO
For all your TLE downloads.
May

S

M
T
W
T
F

S

1

2

3

4

5

6

7

8

9

10

11

12

13

14

15

16

17

18

19

20

21

22

23

24

25

26

27

28

29

30

31
Today's Birthdays
There are no members with birthdays on this day.
#40527

Mon 27 Oct 2008

12:29:PM

OP

Right, I have a query that I can't resolve myself - so I'd like to put it out there in the hope that somebody else can tell me where I stand in regard to the rules of this forum.

I have a web site that was designed for parents dealing with DoCS. Some of you are already familiar with my site. The site is in no way similar to this site, so in that regard it's not "competition" so telling everyone about my site here is OK according to the rules of this web site.

My issue centres around the fact that my site also has a forum. This is where I am not sure where telling everyone about my site fits in with the rules here.

My opinion is that even though my site has a forum and everyone here is welcome and encouraged to post at the forum on my site, I in NO WAY am aiming to poach users from this forum.

It's my belief that parents should be encouraged to post on every darn forum they can find.

My web site has a lot of information about DoCS and how to deal with DoCS, but I am always looking for more information from other parents to add to the site... That is why I would like to tell everyone about my site.

I am looking for user participation in contributions of anything and everything but if it's somehow breaking the rules here then I will veto the whole idea.

The forum at my site is dormant at the moment. I was offline due to illness and putting together my case for trial and it seems that I was also the glue that helped keep the forum operational... Alas many of the users have disappeared but I would like to breathe new life into the forum and get it pumping again.

A few of you have posted in the forum on my site which is great. But I've also noticed that some of that few only posted once or twice then vanished.

Opinions would be appreciated.




AUS-CITY Advertisements
---

---
---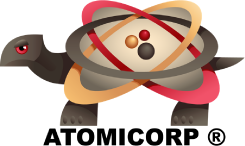 ---
CMS The Best Conveyancing solicitors conveyancing quotes throughout the UK
---
For any webhosting enquiries please email webmaster@aus-city.com
The more sites we all know about.....the more people will find it.... I think the slow part of it all may be because of that fact rainbowchaser....many are so tied up in dealing with these morons, and time slips by.....perfect for them......people do get frustrated at what seems to be an impossible task, and thanks to the higher ups in gov.....it works for them.....
the International media would be a better bet in advertising this through stories related.....
an example is the Aboriginal community......the stolen generation.....and still no accountability.....to my way of thinking, as much as i admire Rudd for his attempt....sorry does not cut it for the affected lives, as the damage caused is the problem.....and that is still embedded in their memories, and many have lost families permanently......but the memory for these victims does not go away...families are an important part of our lives, and any governing body have no right to impinge on that.......they are nothing more than terrorists with a ticket to torture continually........A lot of these support groups too are ineffective, telling people we have to play the game with the morons.....well that gets nothing done and that is why they do not grow, and the gov run ones only serve to let the gov know who to target and continually defame...look at docsniper's case, now there is a fine example....and considering they are mainly cops in another dept.....we end up with a band of thugs armed and dangerous flouting the justice system.....and the basic rights of any decent being.

rainbowchaser
pm me your site
OP

My site is crawled by Google, so it's available through the Google search engine. Admittedly the site itself has not been updated in over a year, but that was because the forum took off and everyone seemed to be reluctant to contribute to the site itself.

I am currently updating the site but the new pages are not yet ready for uploading.

I'm seeking user contribution. This can be anything from advice and ideas to documentation, links and everything in between... The whole aim of the site is to develop a strong support network for it's users and create a hub of useful advice and information for parents who are stuck in the system.

Right now the information on the site is pretty much about me and my case - but I had to start somewhere. I really do want input from other people.

The site can be accessed at...

www.power4parents.org

power4parents.org is technically owned by me but is in reality owned by all users. Membership is free. One day I may require a small annual membership fee from users to keep the site running, but that's not in the near future. I can afford $12.95 per month.
OP

I Hate - I can't PM you the site address... The system tells me it's over your topic limit or something like that.

I have no idea what this means.
OP

Oh! Over profile limit... Do you need to clean out your message inbox? LOL
i went to that site......let all know when it is open......
For me Altnews gave me the guts to start this on aus-city and I thank them for giving me the kick to do this.
As for more forums the more the better.
But whats counts the most today is getting the word out + the ease of using the forum and that probably counts the most on who goes where.
I have been on forums since the internet started and trust me some are a pain in the arse to use and that alone sends you elsewhere.
another way too...is to stand outside Docs and hand out the web addys for all who turn up there, or when people have the need to go there
OP

I am familiar with Altnews... I used to post there before it went to "read only".

I created my site because I really believe that it's needed. I honestly don't think of it as "my" site though... It's a site for everybody.

One thing that is painfully obvious with families involved with DoCS is that the parents need support and I don't mean intervention.

Parents need moral and emotional support and the best place to get that is through other parents who are rowing the same boat.

DoCS don't hand out a list of names and contact details of other parents when they serve affidavits.

They just leave parents to wallow in their woe, then use it against them... It's completely unfair.


I was there recently too....a bit ineffective....maybe its the depts site lol
this site has sky rocketed b/c there is activity...for now power4parents has no activity but there has been some. I post at both because parents needing help are at both and that's the point...I'm just here to help as many parents I can by educating them with what I know from experience that has worked...and it's good to vent, whine and whinge sometimes and get it all out of your system and to have others listen!

No harm in that, DChS do it all the time...lol



---

To trust means to be honest, to be honest means to trust! No way around it but DChS think they can. NOT!


these gov depts have no power....because they themselves are criminals.......it all comes under oppression....which=terrorism.......that is where they lose any power.
OP

power4parents definitely has no activity at the moment... Well the forum doesn't anyway.

But I must admit that those who want to take a stand can't rely on me to keep the forum alive.

I think this is what happened to the forum... I got sick and then had to dive into my own DoCS case for my upcoming trial and because I wasn't around online everyone fell off the face of the Earth.

People just need to post there... This will show other users that the forum is alive and the forum will then breathe again.





Isn't that site underground? If so what good is it except for members to talk between themselves.
Here you can write things you want public and you all can become groups via PM service in private.
SO FUCK FACE DOCS Its simple, You don't get to read everything! HAAAAAAAAaaaaa!
Well they do now, it's above ground...but gee that was a positive way of looking at it IhateGOV DEPT!

---

To trust means to be honest, to be honest means to trust! No way around it but DChS think they can. NOT!


I think that if the general public have knowledge of the goings on , then they too will back the sufferers.....after all they are not immuned to this sort of treatment
OP

Isn't what site underground?

What site are we talking about?

power4parents? Hell no!!!

It's most definitely no secret. As far as I know DoCS know it exists as well.

The forum there is fully functioning - except the Buddy List has a code issue that's beyond my control. I didn't write the code, so I can't fix the problem.


Haa Forums problems, I can relate to that.
Hi,
Rainbowchaser you are spot on.
I think that parents should be given complete information of their rights and be educated on 'how to win' against this docs machine.
It is like the government don't want the families to suceed.
That is where I enter with my suggestion of not discriminating against anyone and that the government should put every parent up against their testing measures on the arrival of every child into this world. I think there would be mass outcry. I think every one should be made guilty and then they have to fight their way back to prove innocence. Yep, I am sounding twisted arn't I?
OP

I don't judge anyone - I've been judged too much myself and I don't I know what it's like.

My opinion is that even if a parent involved with DoCS is actually responsible for harming their child in anyway, even though whatever they have done should not have happened, I am happy to support and help them if they want to become better parents and are interested in the best interest of their child.

There should be a kit of some kind that DoCS hands to parents when they rip out a child from it's family... In it should be information on the right to appeal, how to seek legal advice, where to obtain support and that kind of thing.

(I just had that idea LOL)

DoCS don't tell parents anything - they keep them in the dark because it's easier to deal with an ignorant parent than an informed one.


what any form of honesty from government employees.....is the sky green and the grass blue? lol

Last edited by kickemout;

Tue 28 Oct 2008

01:09:AM

.
OP

The cruisier a CSO's job is the better they like it.

My solicitor and I had a laugh about this last week actually. Neither of us could come up with a CSO who didn't have a big butt. They spend so much time sitting on it at their desks.

God forbid that a parent comes in the door and rocks the boat! That just ruins their day and causes a big mess that requires cleaning up.

No, it's easier to label those parents with a mental health disorder or other undiagnosed issue and get a report to prove it. That will also prove without a doubt that the Magistrate most definitely should grant them an order.

As for the others who haven't taken the initiative to load guns and aim at CSOs, they will be kept in the dark - they're so scared and confused they're easier to deal with.


Link Copied to Clipboard
Forum Statistics
Most Online
1,583


Jan 14th, 2020
Copyright 1996 - 2019 by David Cottle. Designed by David Bate Jr. All Rights Reserved.
By using this forum, the user agrees not to transfer any data or technical information received under the agreement, to any other entity without the express approval of the AUS-CITY Forum Admins and/or authors of individual posts (Forum Admins and DoD/USSPACECOM for the analysis of satellite tracking data).

Two-line elements (TLE) and all other satellite data presented and distributed via this forum and e-mail lists of AUS-CITY are distributed with permission from DoD/USSTRATCOM.

---

---
---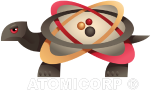 ---
















Liverpool solicitors
Houston Oral Surgeon
---