Who's Online Now
0 members (), 225 guests, and 22 robots.
Key:
Admin
,
Global Mod
,
Mod
ShoutChat Box
Comment Guidelines: Do post respectful and insightful comments. Don't flame, hate, spam.
NASA TV
KSC Pad 39
TLE.INFO

TLE.INFO
For all your TLE downloads.
November

S

M
T
W
T
F

S

1

2

3

4

5

6

7

8

9

10

11

12

13

14

15

16

17

18

19

20

21

22

23

24

25

26

27

28

29

30
Today's Birthdays
There are no members with birthdays on this day.
#38012

Thu 05 Jun 2008

02:23:AM

OP

I have much to say here. I love TV and movies! At the moment I am loving the Tattoo reality TV shows like

LA Ink

and

London Ink

.





Kat Von D

Kat's Tattoo Gallery
AUS-CITY Advertisements
---

---
---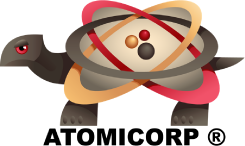 ---
CMS The Best Conveyancing solicitors conveyancing quotes throughout the UK
---
For any webhosting enquiries please email webmaster@aus-city.com
OP

And for something completely different...

I love Judge Judy. Yes,

I know she has been around on TV forever, and for many years I took a break from her. Then one day a month ago, I felt compelled to see her again. Suddenly I couldn't get enough. And I'm still all keen on her show and anxiously await each episode. Almost like a food craving where you suddenly want and feel you will never tire of the food, but you eventually do...

Anyway, I think it is a soul craving and I use TV this way. Does anyone else? Where I need some sort of structure and knowledge and I watch reality TV until I get the pattern down. Lately I have needed to see modelled super strong boundaries. That is Judge Judy. I agree with most of her judgements, some I cheer out loud!

Only a few I don't agree with as far as my intuition. But one thing is certain...JJ knows exactly what she thinks. Logic rules her world and she wields it like a master! Her boundaries are at the very least made of brick, but could easily be made of steel. It appeals to me to know my boundaries that well. I admire the heck out of her! Teach me, Judge Judy, teach me!
Judge Judy? Alisa! You are such a housewife! LOL

Please refrain from posting about B&B and DOOL. LOL

I don't watch a great deal of Miami Ink or it's spin offs, but Kat Von D is an awesome artist.

If I wanted a tattooed portrait - I'd want her to do it.

Her eye for detail is just beautiful. Truly stunning.

And before you ask... Yes, I have a tattoo... A big one! LOL
Re: Reality TV - The Boss Lady

i actually Like Disney Channel and Nickelodeon

they have nice shows
and Serbian TV Channels lol
My son watches Nickelodeon.

He really enjoys it.


Re: Reality TV - The Boss Lady

so we all have Foxtel i have Digital who else
Re: Reality TV - The Boss Lady

OP

Quote

Yes, I have a tattoo...

I wanna see, I wanna see!

I know, I know. But I've had a resurge in interest in justice and boundaries.

These things just happen. But I pray

I won't feel compelled to Dr. Phil.

If so, then yes, let the mob take me!

And we also love Nick and Disney, TVSAT.
Originally Posted by Alisa

And we also love Nick and Disney, TVSAT.

Really what shows do u like on Disney and Nick ?

Last edited by TVSAT;

Tue 04 Nov 2008

01:33:PM

.
OP

Mickey Mouse Clubhouse and Nick Jr. really, as opposed to Nick.

My son loves, so I watch and come to love.
Seka Aleksic seka aleksich is on my favorite music show Gold Time

she is singing balkan

Last edited by TVSAT;

Sat 15 Nov 2008

04:37:PM

.
On Pink Extra !!
Link Copied to Clipboard
Forum Statistics
Most Online
1,583


Jan 14th, 2020
Copyright 1996 - 2019 by David Cottle. Designed by David Bate Jr. All Rights Reserved.
By using this forum, the user agrees not to transfer any data or technical information received under the agreement, to any other entity without the express approval of the AUS-CITY Forum Admins and/or authors of individual posts (Forum Admins and DoD/USSPACECOM for the analysis of satellite tracking data).

Two-line elements (TLE) and all other satellite data presented and distributed via this forum and e-mail lists of AUS-CITY are distributed with permission from DoD/USSTRATCOM.

---

---
---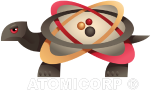 ---
















Liverpool solicitors
Houston Oral Surgeon
---