Who's Online Now
0 members (), 80 guests, and 10 robots.
Key:
Admin
,
Global Mod
,
Mod
ShoutChat
Comment Guidelines: Do post respectful and insightful comments. Don't flame, hate, spam.
NASA TV
KSC Pad 39
TLE.INFO

TLE.INFO
For all your TLE downloads.
August

S

M
T
W
T
F

S

1

2

3

4

5

6

7

8

9

10

11

12

13

14

15

16

17

18

19

20

21

22

23

24

25

26

27

28

29

30

31
Today's Birthdays
There are no members with birthdays on this day.
#46808

Fri 04 Dec 2009

11:54:AM

OP

Track Attack is private hiring Mt Cotton Hillclimb on Sunday 21st February 2010

Preliminary Schedule

7:00 am arrive

7:30 - 8.00 am sign in and scrutineering

8:00 am - general drivers introduction/briefing

8:15 am - split up into groups and do a track walk

9:00 am - slow runs with Mt Cotton experienced driver in the passenger seat

11:00 am - slow untimed runs - no passengers - full safety wear

12:00 pm - 7/10th's timed runs - no passengers - full safety wear

01:00 pm - test and tune timed runs - full safety gear required.

04:00 pm - finish

Cost is $150 for the whole day including the afternoon test n tune

Vehicle requirements for the training are normal road car requirements.

Sedan Race cars are welcome

Entry form will be released when the insurance permit is finalised

Day licenses will be available on the day.

Spectator entry is free.

put your name on the list here

"http://www.trackattack.com.au/2010/index.php?option=com_seminar&task=3&cid=30"

get on the mailing list here

http://www.trackattack.com.au/register

Events calendar here

"http://www.trackattack.com.au/trackdays"

Cheers Jeff

Track Attack
AUS-CITY Advertisements
---

---
---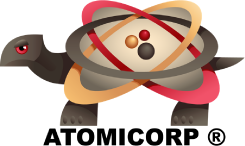 ---
CMS The Best Conveyancing solicitors conveyancing quotes throughout the UK
---
For any webhosting enquiries please email webmaster@aus-city.com
OP

MT COTTON ENTRY FORMS RELEASED

* The entry forms for the "Training Day" at Mt Cotton Tarmac Hillclimb are now available

* Download them here -

http://trackattack.com.au/forms/2010%20entry%20forms/mt%20cotton%20feb%202010%20entry%20form.pdf

MINIMUM DRIVER AGE

* Minimum age to drive is 14 years old (need guardians permission if under 18)

MORNING SESSION

* Your entry into the morning training session includes entry into the afternoon test and tune

* Your day license from the morning session allows you to run in the afternoon

AFTERNOON SESSION

* You must have a CAMS Level 2s License to attend this session if you haven't attended the morning session

VEHICLE REQUIREMENTS - In Brief

* Morning Session = Normal road car

* Afternoon Session = Fire extinguisher to be mounted in the car

* Unregistered vehicles are OK

* Registered vehicles need a "3rd party or Rally extension" - Its easy to get, just phone your 3rd party insurer

* 3rd party insurance is included in your vehicle registration.

APPAREL REQUIREMENTS

* AS1698 Helmet

* Long non flammable clothes

DAY LICENSE - Minimum required for the day

* A Day license is available for $30. (includes day club membership for MGCCQ)

12 MONTHS LICENCE

* If you prefer you can also get a 12 months licence from CAMS.

* Optional MGCCQ Club membership

ENTRY'S LIMITED

* To avoid "over subscription" spaces will be limited.

* To add your name to the list go here -

www.trackattack.com.au/hillclimb

I know that a lot of the above is new, but its not as complicated as it sounds. You are really going to enjoy Mt Cotton

Cheers Jeff

Track Attack

NB - Trade display sites available
OP

Mt Cotton is now only 4 weeks away !

Its going to be a great day with some very experienced hill climbers to sit in the passenger seat with you in the morning training session before you have a go at the test & tune in the afternoon. (The test and tune is included in your entry fee, no extra cost!)

We have had a lot of interest in this event, but due to time constraints we will be limiting the number of entries accepted. The minimum age to drive is 14.

To complete your entry and pay online follow this link -

http://www.trackattack.com.au/2010/...k=event_register&type=reg_individual

Thanks Jeff

Track Attack

0407 763 976
OP

With only 3 weeks before the Mt Cotton Hillclimb day its time to start getting your entries in.

Once the cut off is reached we will close entries if we cant find suitable additional trainers, so its time to start thinking seriously about entering if you don't want to miss out.

Direct signup link -

http://www.trackattack.com.au/2010/...k=event_register&type=reg_individual

Thanks Jeff

Track Attack

0407 763 976
Link Copied to Clipboard
Forum Statistics
Most Online
1,583


Jan 14th, 2020
Copyright 1996 - 2023 by David Cottle. Designed by David Bate Jr. All Rights Reserved.
By using this forum, the user agrees not to transfer any data or technical information received under the agreement, to any other entity without the express approval of the AUS-CITY Forum Admins and/or authors of individual posts (Forum Admins and DoD/USSPACECOM for the analysis of satellite tracking data).

Two-line elements (TLE) and all other satellite data presented and distributed via this forum and e-mail lists of AUS-CITY are distributed with permission from DoD/USSTRATCOM.

---

---
---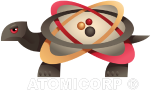 ---
















Liverpool solicitors
Houston Oral Surgeon
---