Who's Online Now
0 members (), 112 guests, and 11 robots.
Key:
Admin
,
Global Mod
,
Mod
ShoutChat
Comment Guidelines: Do post respectful and insightful comments. Don't flame, hate, spam.
NASA TV
KSC Pad 39
TLE.INFO

TLE.INFO
For all your TLE downloads.
July

S

M
T
W
T
F

S

1

2

3

4

5

6

7

8

9

10

11

12

13

14

15

16

17

18

19

20

21

22

23

24

25

26

27

28

29

30

31
Today's Birthdays
There are no members with birthdays on this day.
#26777

Tue 17 Apr 2001

07:39:AM

OP

Any one know of any web sites that deal with small block Chrysler stroker kiting in Australia ?<P>How about Chrysler alloy small block conversion kits for the 928 Porsche.<P>I know of chevy ones, but I want a Dodge...<P>Are there any small block Chrysler motors made today in production simular to the Chevy 350 ? <P>The overhead Jeep motor is still a cast iron block ??<BR> <BR>Cheers Frank..
AUS-CITY Advertisements
---

---
---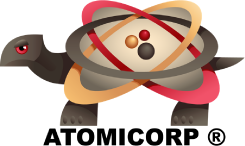 ---
CMS The Best Conveyancing solicitors conveyancing quotes throughout the UK
---
For any webhosting enquiries please email webmaster@aus-city.com
#26778

Tue 17 Apr 2001

10:46:PM

I haven't seen any stroket kits around for the Chrysler. I ofset ground my 360 crank .050" by using .060" undersize bearings, its not a lot more stroke but ecery bit helps.<P>I have thought about getting custom rods and going .100 undersize on the big end, should be able to up the stroke by .090". However I don't know how much it would weaken the crank. Other option is to get a 3.79" stroke from Mopar in USA or get one of the local blokes to import you one with their next shipment. Cost would be a killer with out hopeless $$$, wouldn't get a lot of change from $4,000.<P>Dellow or other adaptor makers would be able to adapt the chrysler small block to anything []images/icons/default/wink.gif" border="0[/] I have seen adaptors to adapt a powerglide to the small and bigblock, why I have no idea. the 727 rocks []images/icons/default/wink.gif" border="0[/]<P>I thought that the prowler version overhead cam block was aluminum, Seen them offered as crate motors in some yanky mag's.<P>Mopar also offer the A block in aluminum, its more HEMI styled though, would hate to ask the price.<P>Cheers,<P>Stan.
#26779

Fri 20 Apr 2001

06:28:AM

OP

Come to think of it Stan, PAW in the US might even list the 360 small block in aluminium in their catalog ?<P>I thought the Prowler motor was a V6 ??<P>Could always go a Keith Black Alloy 426 ?<P>killer dollars..<P>I want to match the block to the factory 4 speed merc auto in the 928, as the chevy kit does..<P>And the 520 ? 4 speed torqueflites ROCK now...
#26780

Sat 21 Apr 2001

07:16:AM

frankfly:<P>you could be right there, I only have one article in Mopar Action mag that has the prowler in it. However this one is with the new overhead came V8, may be an option.<P>I notice that the PT Cruiser is only a FWD 4Cyl, Would have been nicer to see with a V6 or V8. Maybe they are an option.<P>Cheers,<P>Stan.
#26781

Sun 29 Apr 2001

05:23:AM

OP

Yeah, that PT cruiser is a neon on steriods ??<P>well maybe not in the power stakes, but hell, at least Chrysler have the balls to make some different looking cars and sell them to the public !!<P>Apparently the PT will become available as a convertable in the states ??<P>PS just picked up a Chrysler Altaltic (1/18 die cast scale model).. I think its rare..<P>that makes about 15 mopar/dodge /chryslers in my collection so far.....<P> []images/icons/default/shocked.gif" border="0[/]
Link Copied to Clipboard
Forum Statistics
Most Online
1,583


Jan 14th, 2020
Copyright 1996 - 2023 by David Cottle. Designed by David Bate Jr. All Rights Reserved.
By using this forum, the user agrees not to transfer any data or technical information received under the agreement, to any other entity without the express approval of the AUS-CITY Forum Admins and/or authors of individual posts (Forum Admins and DoD/USSPACECOM for the analysis of satellite tracking data).

Two-line elements (TLE) and all other satellite data presented and distributed via this forum and e-mail lists of AUS-CITY are distributed with permission from DoD/USSTRATCOM.

---

---
---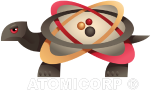 ---
















Liverpool solicitors
Houston Oral Surgeon
---