Who's Online Now
0 members (), 149 guests, and 11 robots.
Key:
Admin
,
Global Mod
,
Mod
ShoutChat
Comment Guidelines: Do post respectful and insightful comments. Don't flame, hate, spam.
NASA TV
KSC Pad 39
TLE.INFO

TLE.INFO
For all your TLE downloads.
July

S

M
T
W
T
F

S

1

2

3

4

5

6

7

8

9

10

11

12

13

14

15

16

17

18

19

20

21

22

23

24

25

26

27

28

29

30

31
Today's Birthdays
There are no members with birthdays on this day.
#26785

Sun 25 Mar 2001

07:57:AM

OP

It was a great night tonight at the burnouts, Brett Stevens came along with his burnout car, Shame though as he kicked out a conrod while just doing a small demo on the pad, The blower belt also broke.<P>All was not lost, Brett decided to bring out his drag car for a bit of a go alongtthe go to woa track, All up he did 4 short burnouts, not a lot of smoke off the tires though and the track was a bit dusty The Drag car is a fair bit louder then the burnout car, the crowd ejoyed, esp. the chick that got picked out of the crowd to have a ride <P>Brett was suffering from a bad back, he recently fell off his Bike at 180MPH at a drag event. 1st I heard about it !!<P>This is also the reason he didn't bring out his Bike for a burn out, He claimed he had trouble getting off the bike last night at Eastern Creek.<P>Top Effort anyway Brett.<P>The competition between Sydney and Newcastle drivers was quit hot, as was the ford vs holden. The field was quiet strong with many good cars. A Blown XW ford did the best burnout of the night.<P>Due to time restrictions the top 10 didn't get to run Due to many hold ups with the Compact Speed cars and Formula 500 cars, Although the racing with them was very close and action filled.<P>Holden and Ford tied for 1st place with a score of 9.97<P>The Guy in the Ford (Forgot his name) came From Sydney and Last Night won the burnouts at Eastern Cheek. Very solid Ford XD with a sweet sounding 351 clevo.
AUS-CITY Advertisements
---

---
---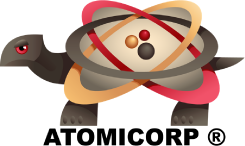 ---
CMS The Best Conveyancing solicitors conveyancing quotes throughout the UK
---
For any webhosting enquiries please email webmaster@aus-city.com
Link Copied to Clipboard
Forum Statistics
Most Online
1,583


Jan 14th, 2020
Copyright 1996 - 2023 by David Cottle. Designed by David Bate Jr. All Rights Reserved.
By using this forum, the user agrees not to transfer any data or technical information received under the agreement, to any other entity without the express approval of the AUS-CITY Forum Admins and/or authors of individual posts (Forum Admins and DoD/USSPACECOM for the analysis of satellite tracking data).

Two-line elements (TLE) and all other satellite data presented and distributed via this forum and e-mail lists of AUS-CITY are distributed with permission from DoD/USSTRATCOM.

---

---
---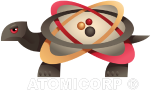 ---
















Liverpool solicitors
Houston Oral Surgeon
---