Who's Online Now
0 members (), 153 guests, and 27 robots.
Key:
Admin
,
Global Mod
,
Mod
ShoutChat Box
Comment Guidelines: Do post respectful and insightful comments. Don't flame, hate, spam.
NASA TV
KSC Pad 39
TLE.INFO

TLE.INFO
For all your TLE downloads.
April

S

M
T
W
T
F

S

1

2

3

4

5

6

7

8

9

10

11

12

13

14

15

16

17

18

19

20

21

22

23

24

25

26

27

28

29

30
Today's Birthdays
There are no members with birthdays on this day.
Is Your Computer Ready for XP?

#27850

Thu 24 May 2001

05:19:AM

OP

For some time, many users have thought 128 MB of RAM to be the sweet spot for use with Windows. With the advent of Windows XP however, Microsoft now considers a "value PC" to include at least that amount. A recently released PC Design Checklist for Windows XP details what computing power the software giant feels is necessary to take advantage of the upcoming operating system. Unfortunately, many users will have to upgrade in order to meet these new guidelines. <P>The Windows XP checklist calls for systems to include several components usually seen on high-end machines. For seamless device connectivity, four USB ports are required along with two Firewire ports, one of which must be located at the front of the PC. <P>In order to take full advantage of XP's Luna interface, an AGP graphics card with 32MB of VRAM that supports all DirectX 8 hardware acceleration features is a prerequisite. The resolution should be set to 32-bit, as configured by default. Microsoft states, "The Windows XP user interface has been optimized to take advantage of the full-color palette. At lower color depths, many icons and backgrounds will default to a less-desirable appearance." A monitor with minimum support for 1024x768 resolution running at 85hz is also highly recommended. <P>For networking purposes, a 10/100 ethernet adapter that supports Wake-on-LAN is required. Modems should either be USB, ACR, or CNR compliant. <P>Furthermore, a hard drive should be 40GB in size minimum and, "must have a single user-visible partition formatted with the NTFS file system." Microsoft cites several reasons for this standard such as the limitations in FAT32 for files that exceed two gigabytes. A digital video can easily surpass this file size. <P>Your CD burner has not escaped the fray. The software giant states, "A consumer who wants a PC that takes advantage of Windows XP capabilities needs built-in device support for writing to an optical disk and for reading from DVD discs." <P>Interestingly, OEMS are instructed to not only remove all icons from the desktop, but also not to run any applicatins at startup. Anti-virus software is the only exception, but it must be hidden from the user. This limitation on applications that start with Windows is a requirement for the Microsoft preinstallation kit, provided to system manufacturers for Windows XP. <P>While these requirements seem rather hefty, Microsoft feels "Windows XP itself is designed to support specific end-user scenarios, based on market research with real users. The PC Design Checklist supplements these specific scenarios based on Microsoft experience in testing PC products in the Windows Development labs." Although, these results conflict greatly with research obtained by BetaNews from an internal AOL memo reviewing the minimum system requirements for AOL 7.0 and Windows XP. <P>The memo contains a list of conclusions based upon the configurations of PCs running AOL. Strikingly, one such conclusion states, "Most AOL members (about 70%) use PCs that do not meet the Minimum System Requirements for Windows XP." The memo notes the typical AOL member only has 64MB of RAM, and cites a report from Gartner Market Dynamics stating, "About 40% of PCs shipped worldwide this quarter will have 32 MB of RAM or less." Based upon these findings, millions of home users will have to upgrade to run Windows XP. <P>Similar to when Windows ME was on the drawing board, Microsoft seems to be moving toward their goal of the "legacy free" PC. However, in the case of ME that initiative was met with compromise. In many ways Windows XP is being designed for new computers, rather than the existing generation of machines. <P>BetaNews wants to hear your opinion on Microsoft's recommendations. Are you ready to take on all of XP's features, or is your computer now considered to be a "value PC?"
AUS-CITY Advertisements
---

---
---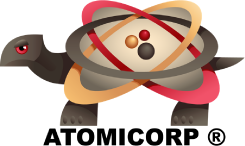 ---
CMS The Best Conveyancing solicitors conveyancing quotes throughout the UK
---
For any webhosting enquiries please email webmaster@aus-city.com
Re: Is Your Computer Ready for XP?

#27851

Fri 25 May 2001

05:37:AM

Great,<P>I just up'd my RAM by 256k, so now I run 384k in total...<P>Now your gonna tell me I need V bus ram in the future right ?<P>Ah, what the hell 128k @133Mhz for $62.00 ??<P>I couldn't resist...
Link Copied to Clipboard
Forum Statistics
Most Online
1,583


Jan 14th, 2020
Copyright 1996 - 2019 by David Cottle. Designed by David Bate Jr. All Rights Reserved.
By using this forum, the user agrees not to transfer any data or technical information received under the agreement, to any other entity without the express approval of the AUS-CITY Forum Admins and/or authors of individual posts (Forum Admins and DoD/USSPACECOM for the analysis of satellite tracking data).

Two-line elements (TLE) and all other satellite data presented and distributed via this forum and e-mail lists of AUS-CITY are distributed with permission from DoD/USSTRATCOM.

---

---
---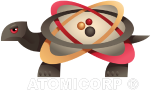 ---
















Liverpool solicitors
Houston Oral Surgeon
---