Who's Online Now
0 members (), 85 guests, and 15 robots.
Key:
Admin
,
Global Mod
,
Mod
ShoutChat
Comment Guidelines: Do post respectful and insightful comments. Don't flame, hate, spam.
KSC PAD 39A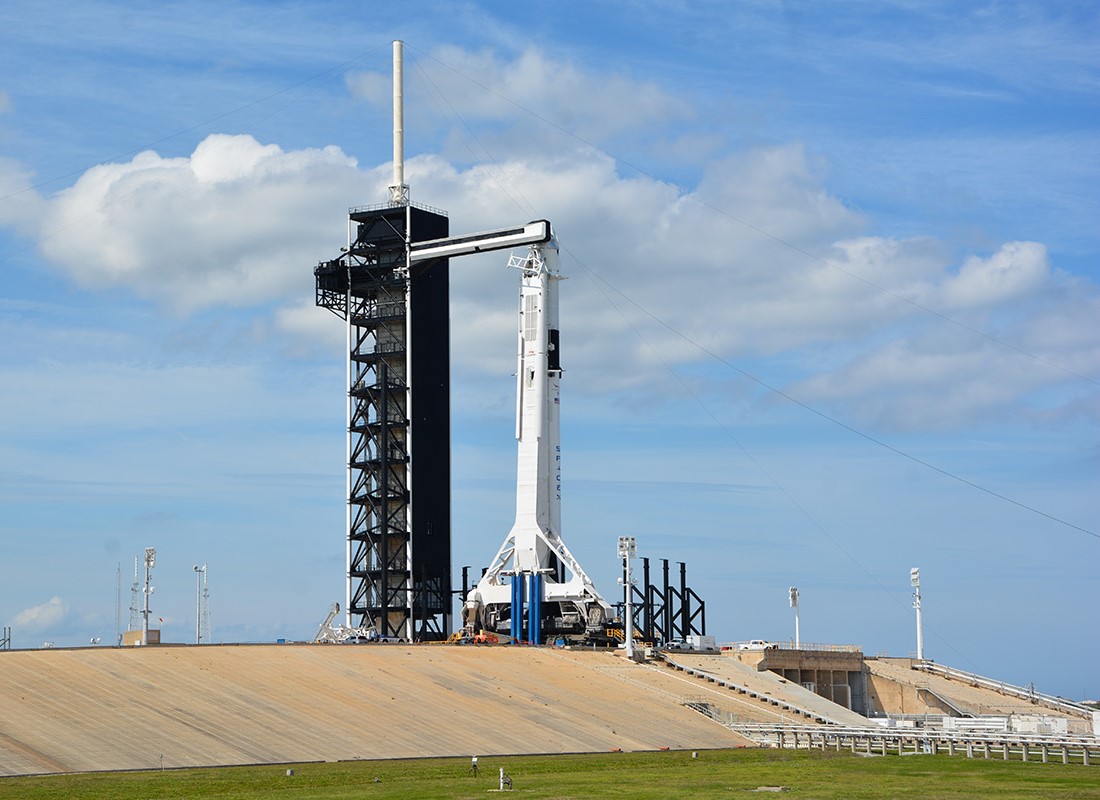 KSC PAD 39B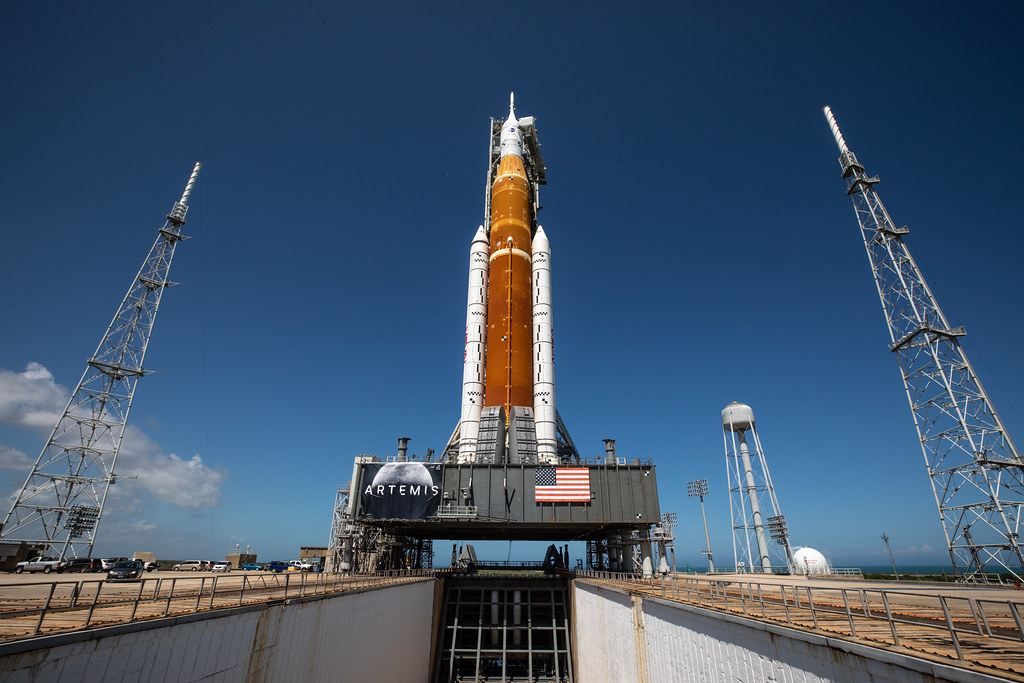 Today's Birthdays
There are no members with birthdays on this day.
AUS-CITY Recent Posts
SPC MD 125
by Webmaster - Thu 02 Feb 2023 12:00:AM
#31132

Tue 17 Oct 2006

06:07:AM

OP

Al Jazeera International (AJI) coming soon to UBI WORLD TV

From tomorrow (Wednesday October 18) a promo of AJI will commence on CH02

AJI launches worldwide mid Novemeber, and will be part of the UBI English service and available in the WTV Basic and Plus packages.

AJI is not exclusive to UBI, but we are currently the only platform known to have taken it in Australia.

AJI is the world's first English-language news channel to be headquartered in the Middle East. The channel will provide both a regional voice and a global perspective to a potential world audience of over one billion English speakers

News management will rotate around broadcasting centres in Doha, London, Washington, D.C. and Kuala Lumpur "following the sun".

AJI will broadcast factual programming including news features and analysis, documentaries, live debates, current affairs, business and sport, It will not have the usual Anglo-American worldview.

Last edited by Liski;

Mon 30 Oct 2006

10:38:AM

.
AUS-CITY Advertisements
---

---
---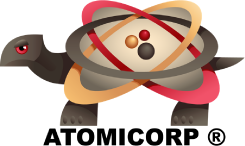 ---
CMS The Best Conveyancing solicitors conveyancing quotes throughout the UK
---
For any webhosting enquiries please email webmaster@aus-city.com
Great News!!! will be interesting to see how it is and see news from a different perspective

Good move UBI

---

Thanks
Lazer
Yeah that is awesome news as lazer said it be interesting to see news from a different perspective.
Wonder if any one else will get this.
Also running on NSS5 NZ beam I believe they will also screen it in Australia when they flip the Australian Transponders on.

Al Jazeera International Promo has now started on CH02 UBI

---

Thanks
Lazer
It should be interesting to see how it is like.

---

Dan
Originally Posted by apsattv

Also running on NSS5 NZ beam I believe they will also screen it in Australia when they flip the Australian Transponders on.


Why would they bother turning the Australian beam on from NSS5 or is this a slight case of Mr Apsattv with sour grapes against UBI.
because jaremt if you were paying attention you will know they were always planning a service to broadcast in Australia as well as New Zealand.

They have channels wanting to broadcast to NZ and Australia who don't want the very high costs charged by other operators.

HaHaHa I like a bite from apsattv.
Well it looks like we will have two feeds of AJI here in Australia.
interesting!.
OP

The current promo of AJI shows what kind of content it will be showing - I think this channel will be a hit.
Liski, I think you are correct on that one
Yes been watching the Preview there documentarys and programming looks really good !!

Look forward to when the channel starts 24/7 and to see the continuation of the documentarys and shows they currently have on there preview

---

Thanks
Lazer
Imlooking foward to watch that channel.
http://www.timesdaily.com/apps/pbcs.dll/article?AID=/20061031/API/610311747&cachetime=5

The Al-Jazeera International network has set a launch date of Nov. 15, although it's still not clear whether anybody in the United States will be able to see it.

The English-language offshoot of the influential Arab network Al-Jazeera will begin operations at 7 a.m. ET out of its Doha, Qatar headquarters, the network announced on Tuesday. The network operates with four main offices, in Doha, London, Washington and Kuala Lumpur.

The network missed its target launch of last spring, and after that executives said it didn't make sense to begin during the summer months, when viewership is down.

Al-Jazeera International has not announced any agreements with cable or satellite systems in the United States to carry it. Negotiations are ongoing, and spokesman Marc Smrikarov said agreements will be announced before launch.

Al-Jazeera International should reach its goal of being available to between 30 million and 40 million homes worldwide by launch, he said.

Al-Jazeera International is billed as the first global English-language news network headquartered in the Middle East. Its executives have promised to cover the news from a different perspective, and reverse the information flow from the developing world to the West.

"We will extend the Al-Jazeera spirit into the English-speaking world," said Nigel Parsons, director of Al-Jazeera International.

When it hits the airwaves, the network will broadcast 24 hours, with 12 daily hours of live news accompanied by another 12 hours of interview programs, features and analysis, the network said in a prepared release.

Al-Jazeera's Arabic-language channel, which marks its 10th anniversary on Wednesday, has clashed repeatedly with Washington, which says its exclusive broadcasts of Osama bin Laden speeches show an anti-American bias. Its freewheeling newscasts have overshadowed state-run TV stations across much of the Arab world, leading some countries to close Al-Jazeera's bureaus.

Outside America, the station plans to compete with CNN International and BBC World, the two chief English-language satellite news channels. The new station will be headquartered in Doha and operate broadcast newsrooms in London, Washington and Kuala Lumpur, Malaysia.

The station says its research shows some of the world's one billion English speakers, including Americans, thirst for news from a non-Western perspective.

The ever-contentious Middle East will be its specialty. And the news, including coverage of Israel, will be served up from an Arab perspective, Al-Jazeera executives have said.

---

Thanks
Lazer
AJI to be on air at 12:00 GMT (midday)

That's 11pm on the East Coast of Australia and for those living on Beatie Time in QLD 10pm and 1am (Thursday) in New Zealand.

---

Thanks
Lazer
List of Networks who will be broadcasting AJI

Source :

http://english.aljazeera.net/NR/exeres/6BB60A7B-C169-4762-87ED-415752862B5E.htm

Al Jazeera English platforms:

Afghanistan: Tolo TV

Australia: Transact, UBI TV

Belguim: TV Vlaanderen

Bosnia & Herzegovina: Dzemo, H & S,

Bulgaria: MSAT, SKAT

Croatia: Vodatel

Cyprus: Primetel

Denmark: Canal Digitaal

Estonia: Elion Ettevotted AS, AS STV, Teleset AS, City TV

Finland: Canal Digitaal, TTV/Elisa Co-operation Pool

France: TPS, Canal Sat, Neuf/Cegetel, Free, T Online, Tele 2, NOOS

Germany: KDG, Premiere Subscribers, DNMG, Kabel BW - Land Baden-Wuerttemberg, HanseNet Telekommunikation GmbH - Hamburg, netcologne GmbH - Cologne, Kabel Kiosk (Eutelsat), Telecolumbus - Berlin, and other areas Ghana: Metro TV

Greece: Nova, Teledome DSL

Honduras: Cable Sula

Hong Kong: HK Broadband

Indonesia: XL,

Ireland: Digital satellite

Israel: YES, Pelephone, Cellcom, Orange

Italy: Sky Italia

Jordan: Jump TV

Kenya: Nation TV

Kuwait: United Network Company

Latvia: Baltkom, IZZI

Lebanon: Cablevision

Lithuania: Balticum

Malaysia: ASTRO,

Maldives: Media Net

Malta: Multiplus

Middle East: NileSat (including subscribers to the Showtime network), ArabSat

New Zealand: ORCUS

Norway: Canal Digitaal, Consoll IPTV, Next GenTel

Poland: Cyfra Plus, Cyfrowy Polsat, Toya (Lodz)

Portugal: Novis Qatar: Qatar Cable

Romania: iNES Group, DTH Group

South Africa: Vodacom,

Spain: Jazztelia TV, Orange TV, ZTV-Marina

Sweden: Com Hem, Canal Digitaal

Switzerland: NAXOO

Thailand: Buddy TV

The Netherlands: Canal Digitaal, Essent, Xtra Televisie

Turkey: Turksat

UAE: Etisalat, Evision

UK: Digital satellite (Sky Guide 514), Vingo

US: Globecast, Fision, Jump TV, VDC

Uganda: Nation TV

---

Thanks
Lazer
Al Jazeera International is due to be launching to the world in just under 5 hours time from now.... And we wont be seeying it due to UBI's 'Technical difficulties' the operator said today. It will be on-air in a few weeks time!



---

Dan
OP

I believe TransAct won't be showing it tonight either.
English Al-Jazeera arrives this month

15th November 2006, 15:42 WST

Australians will be able to watch Middle Eastern broadcaster Al-Jazeera's new English-language channel before the end of the month.

Al-Jazeera English, whose Arabic parent network achieved notoriety for airing videos of al-Qaeda chief Osama bin Laden, will begin broadcasting at 1am (AEDT) on Thursday.

But Australians will have to wait a week or two before being able to view the new station, to be carried here by Sydney-based multicultural digital satellite broadcaster UBI World TV.

UBI World TV expects to start screening the channel later this month.

Al-Jazeera English, previously named Al-Jazeera International, has recruited a number of well-known Western journalists, including veteran BBC interviewer David Frost.

The channel's headquarters are in Doha, Qatar, and it has three other broadcasting centres in Kuala Lumpur, London and Washington, as well as 20 other bureaux.

The English-language station, originally expected to launch in 2005, will broadcast news features and analysis, documentaries, debates, current affairs, business and sport.

UBI World TV, which claims more than 200,000 viewers in Australia, offers its subscribers TV and radio stations in eight different languages.

"Our philosophy is to bring as many voices from around the world as we can to the Australian audience, providing a broad sweep of analysis and opinion on events," the firm's chief executive Sam Bilge said.

AAP

---

Thanks
Lazer
Link Copied to Clipboard
Forum Statistics
Most Online
3,142


Jan 16th, 2023
Copyright 1996 - 2023 by David Cottle. Designed by David Bate Jr. All Rights Reserved.
By using this forum, the user agrees not to transfer any data or technical information received under the agreement, to any other entity without the express approval of the AUS-CITY Forum Admins and/or authors of individual posts (Forum Admins and DoD/USSPACECOM for the analysis of satellite tracking data).

Two-line elements (TLE) and all other satellite data presented and distributed via this forum and e-mail lists of AUS-CITY are distributed with permission from DoD/USSTRATCOM.

---

---
---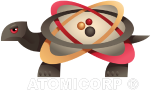 ---
Reprise Hosting
---















Liverpool solicitors
Houston Oral Surgeon
---