Who's Online Now
0 members (), 167 guests, and 14 robots.
Key:
Admin
,
Global Mod
,
Mod
ShoutChat Box
Comment Guidelines: Do post respectful and insightful comments. Don't flame, hate, spam.
NASA TV
KSC Pad 39
TLE.INFO

TLE.INFO
For all your TLE downloads.
May

S

M
T
W
T
F

S

1

2

3

4

5

6

7

8

9

10

11

12

13

14

15

16

17

18

19

20

21

22

23

24

25

26

27

28

29

30

31
Today's Birthdays
There are no members with birthdays on this day.
#39191

Sat 06 Sep 2008

08:26:PM

OP


This forum used to thrive years ago, where has everyone gone?
AUS-CITY Advertisements
---

---
---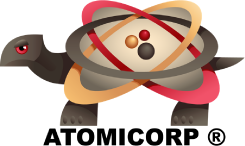 ---
CMS The Best Conveyancing solicitors conveyancing quotes throughout the UK
---
For any webhosting enquiries please email webmaster@aus-city.com
theres nothing to talk about

- no new channels
- everything same as before
- price rise now $5 more for each package
- no changes to any balkan channels and BHT still damn freezing pissing me off

one example, bosnia vs spain match FROZEN for euro qualifications

Montenegro vs Bulgaria LIVE on RTCG

Makes no sense what so ever

- no widescreen transmission of setanta sports
- ubi needs better set top boxes

Cant see anything changing this year.
Originally Posted by alcatron


Cant see anything changing this year.

... or in the foreseeable future.
Today most pay tv forum flourish when there are major problems like it was here in the early days because of the TARBS problems but today we have UBI and it UBI runs reasonably well with only a few problems and when this happens you will find most forums become quiet.
umm really where has everyone gone serously

its sooooo boring coming to the forum not talking about Pay TV
i'm still here and will be for a long time but things are quiet everywhere. You must remember this site does not allow piracy talk,and unfortunately sites that allow piracy talk bring in the crowd's
OP

Yes you are right as to the piracy bit. Forums flourish when there is piracy talk but one day pay tv Co and Governments will get together and introduce new laws which will make it illegal for any piracy talk whatsoever on any forums and if you break that law and you get found guilty you will have too forfeit your assets.
OP

Originally Posted by TVSAT

umm really where has everyone gone serously

its sooooo boring coming to the forum not talking about Pay TV

TVSAT,

Sometimes in life there are more important issues than Pay Tv. All you have to do is look into the Government & Political forum regarding the Department of Child Safety and there are some strong issues against this Department.
Gone to fight a war but when the war is over things might change for all.
Link Copied to Clipboard
Forum Statistics
Most Online
1,583


Jan 14th, 2020
Copyright 1996 - 2019 by David Cottle. Designed by David Bate Jr. All Rights Reserved.
By using this forum, the user agrees not to transfer any data or technical information received under the agreement, to any other entity without the express approval of the AUS-CITY Forum Admins and/or authors of individual posts (Forum Admins and DoD/USSPACECOM for the analysis of satellite tracking data).

Two-line elements (TLE) and all other satellite data presented and distributed via this forum and e-mail lists of AUS-CITY are distributed with permission from DoD/USSTRATCOM.

---

---
---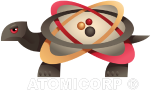 ---
















Liverpool solicitors
Houston Oral Surgeon
---