Who's Online Now
0 members (), 171 guests, and 17 robots.
Key:
Admin
,
Global Mod
,
Mod
ShoutChat Box
Comment Guidelines: Do post respectful and insightful comments. Don't flame, hate, spam.
NASA TV
KSC Pad 39
TLE.INFO

TLE.INFO
For all your TLE downloads.
May

S

M
T
W
T
F

S

1

2

3

4

5

6

7

8

9

10

11

12

13

14

15

16

17

18

19

20

21

22

23

24

25

26

27

28

29

30

31
Today's Birthdays
There are no members with birthdays on this day.
#40112

Tue 21 Oct 2008

04:34:PM

OP

---

Thanks
Lazer
AUS-CITY Advertisements
---

---
---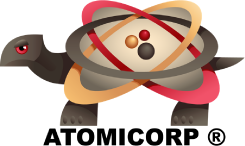 ---
CMS The Best Conveyancing solicitors conveyancing quotes throughout the UK
---
For any webhosting enquiries please email webmaster@aus-city.com
ummm . Lazer i can't see itits too small ? lol
Has it gone up like everything else.
I was told that's UBI are attached with the US dollar so if the Aussie dollar is so weak thus price rise or sink time for UBI

Time are tough folks so just pay up but remind UBI when the dollar goes up are they going to drop there prices.
I bought some computer parts this morning and most parts went up around 25%
Firstly, mentioning add on channels are irrelevant in this letter. They are not "enhancing my viewing experience" with the normal monthly fee. If there is any cost associated with them it should not be compensated with my normal monthly fee.

Secondly, turkish package is not better than 2005 levels. it is much worse. it has lost 3 important channels. So should turkish customers pay more for less?

And lastly, ubi blame satellite cable tranmission, infrustructure cost etc increases, what about foxtel, austar etc don't they have the same costs? why don't they increase their prices?
I don't see why UBI can't highlight latest additions to the platform; I wouldn't be surprised if there are customers out there that still don't know that Setanta Sports and euronews are on air.

Since UBI launching in 2004 they have not increased the price once, Foxtel in the same time has increased it on a yearly basis.

You really can't compare UBI with Foxtel - most of Foxtel's programs are bought and the channel made in-house. UBI on the other hand brings most of their channels from outside of Australia.

Just because the amount of Turkish channels has decreased, it doesn't mean the overall cost to air those channels has also decreased. UBI still to this date subsidises a lot of the cost associated with bringing live TV from around the world to Australia – you might not believe it but it's fact.
Oh no my package is going from $59.95 to $64.95....I think the competition (SelectTV) or even Foxtel is looking better now.....

Liski if a customer is under a contract with UBI can still UBI impose a price rise like that?
megb68,

You will only be migrated to the new pricing once your outside of your contract term.

If the $64.95 Spanish World TV package is too much you could always downgrade to the Chilean package which is $39.95 and contains TL Novelas, TVE, Chilevision, Latinoamerica TV, Radio Austral, Al Jazeera English and euronews (which has an Spanish audio track).
Liski, what is the status of the balkan package, is UBI still interested bringing more channels to this package? I feel like BHT1 is going to stay forever as a frozen channel and totally unwatchable, there really needs to be a few more balkan channels coming through.
I mean if you guys brought on another 5 balkan channels I wouldnt mind paying a bit more to get more variety.
yea maybe some Bosnian Croatian Serbian Channels will do i would like CMC HRT and Bosnian Channels NTV Amna any bosnian and serb RTS Sat Pink Plus and i also think BHT1 is boring and a unwatchable channel as Alcarton said

Last edited by TVSAT;

Fri 07 Nov 2008

06:02:PM

.
Sorry for bringing this up now, but as the AUD has recovered most of its lossed to the USA, sitting at .82 USD today (from very lows previously), when we will get the UBI price reduction notice to all subscribers?

i'm still waiting for the value of more balkan channels (to be added soon) -- is that thread still open since 2007?
Link Copied to Clipboard
Forum Statistics
Most Online
1,583


Jan 14th, 2020
Copyright 1996 - 2019 by David Cottle. Designed by David Bate Jr. All Rights Reserved.
By using this forum, the user agrees not to transfer any data or technical information received under the agreement, to any other entity without the express approval of the AUS-CITY Forum Admins and/or authors of individual posts (Forum Admins and DoD/USSPACECOM for the analysis of satellite tracking data).

Two-line elements (TLE) and all other satellite data presented and distributed via this forum and e-mail lists of AUS-CITY are distributed with permission from DoD/USSTRATCOM.

---

---
---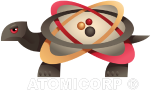 ---
















Liverpool solicitors
Houston Oral Surgeon
---