Who's Online Now
0 members (), 87 guests, and 8 robots.
Key:
Admin
,
Global Mod
,
Mod
ShoutChat
Comment Guidelines: Do post respectful and insightful comments. Don't flame, hate, spam.
NASA TV
KSC Pad 39
TLE.INFO

TLE.INFO
For all your TLE downloads.
August

S

M
T
W
T
F

S

1

2

3

4

5

6

7

8

9

10

11

12

13

14

15

16

17

18

19

20

21

22

23

24

25

26

27

28

29

30

31
Today's Birthdays
There are no members with birthdays on this day.
#41865

Sun 09 Nov 2008

12:04:AM

OP

well Today me and my Father went To The Egyptian Festval In Darling Harbour and i had a Fabulos Time and when i was there i saw A UBI World TV Stand so i went there and wathced some arabic channels and Nxt To me i saw UBI Bottles hahhahaha i got 2 of them and it was cool was it made By UBI ?
AUS-CITY Advertisements
---

---
---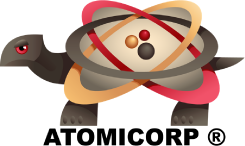 ---
CMS The Best Conveyancing solicitors conveyancing quotes throughout the UK
---
For any webhosting enquiries please email webmaster@aus-city.com


Good to see UBI out and about the town
OP

yep I Kind of found the UBI Bottles Cool !
did you tell them to fix BHT1
OP

No i wanted to ask but my dad said lets see other stuff BUT i might c all them i think its rediculous that BHT1 on UBI is frozen i Perosnaly Think Hayat Is The best bosnian channel its way better than BHT1 But i like Moja Mala Kuhinja on BHT1

Last edited by TVSAT;

Mon 10 Nov 2008

10:43:AM

.
yeah, also FTV (Federalna TV) is quite good. They make good local based programs. I have no idea why UBI is not showing programs at least from this station. Hayat lacks scripted tv series and local produced movies, where the other channels would show that.

The other thing is this SITEL channel from macedonia, like seriously showing continuously american movies during the day? And a lot of foreign english things? Whats up with that?

OBN got wiped off their list for showing this type of content, BHT gets frozen and SITEL can show it? How does that make any sense?

At the moment a series called "Lud Zbunjen Normalan" screens on FTV and @nova every week and that tv show is very funny, and probably one of the best series this century. Theres no need to wait for UBI to bring these channels or the shows as soon as it airs there now its uploaded online.

Im getting to love this site

http://www.najnovije.net/

showing the best of the balkans to download!

EDIT: you can tell im getting annoyed with their lack of feedback or progress of channels

Last edited by alcatron;

Tue 11 Nov 2008

02:17:AM

.
OP

i know aye why does Sitel Always broadcast American Movies thast stupid they should remove that channel and replace a better balkan channel like Pink ahhahhaha or even Any channel I Would liek too see HRT and Croatian Music Channel !

why Can't UBI just get More channels i mean look at the Turkish , Arabic , Greek Pakages they have Alot of channels Why can't they just bring More Yugoslv Channels in seriously iam kind of sick of it to alcatron

Last edited by TVSAT;

Tue 11 Nov 2008

06:28:PM

.
OP

So is there any New BALKAN Channels coming iam pretty bored of the same channels ? aren't we all
Link Copied to Clipboard
Forum Statistics
Most Online
1,583


Jan 14th, 2020
Copyright 1996 - 2023 by David Cottle. Designed by David Bate Jr. All Rights Reserved.
By using this forum, the user agrees not to transfer any data or technical information received under the agreement, to any other entity without the express approval of the AUS-CITY Forum Admins and/or authors of individual posts (Forum Admins and DoD/USSPACECOM for the analysis of satellite tracking data).

Two-line elements (TLE) and all other satellite data presented and distributed via this forum and e-mail lists of AUS-CITY are distributed with permission from DoD/USSTRATCOM.

---

---
---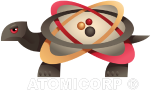 ---
















Liverpool solicitors
Houston Oral Surgeon
---