Who's Online Now
0 registered members (), 326 guests, and 16 spiders.

Key:

Admin

,

Global Mod

,

Mod

ShoutChat Box
Comment Guidelines: Do post respectful and insightful comments. Don't flame, hate, spam.

NASA TV

KSC Pad 39

TLE.INFO


TLE.INFO
For all your TLE downloads.

August

S

M
T
W
T
F

S

1

2

3

4

5

6

7

8

9

10

11

12

13

14

15

16

17

18

19

20

21

22

23

24

25

26

27

28

29

30

31

Today's Birthdays
There are no members with birthdays on this day.

AUS-CITY Earthquake Map

How to get more probiotics into food

#43557

Sun 25 Jan 2009

01:02:PM

Alisa

OP

OP

I strive to get as much probiotic food as I can in my daily meals. These are ideas that work for me.

Smoothie

I like to have one smoothie each day as a meal or part of a meal. I make it with 1/2 - 1 cup of kefir milk, 1/4 frozen banana, 1 tsp strawberry preserves, 1 tsp raw honey. I think it tastes nice and it has all the probiotics of kefir and the amazing properties of raw honey.

Coleslaw

I also usually have a serving of coleslaw each day. But I do love salad so it is not a chore. I make it with half mayonnaise and half kefir milk. I also include raw apple cider vinegar for added probiotic benefit. And a teaspoon of raw honey for balance. This salad keeps for a long time in the fridge, after all it is soaking in ferment/preservative.

Tuna Salad

Another enjoyable way to get more probiotics is in tuna salad for sandwiches. I mix the canned tuna with some mayonnaise and I add quite a bit of kefir milk. I also chop up my cultured vegetables, namely sauerkraut, and mix it in for the pickle. Strangely, this gives the tuna a sweeter flavour. I like a lot of pickle, so 1/4 - 1/3 of the mixture is pickle.

Other Ideas




Ranch Salad dressings can be made according to recipes but substituting the buttermilk portion with kefir. In fact, I believe all recipes calling for buttermilk (especially healthful when raw) can be substituted with kefir milk.

Live cultured cabbage/sauerkraut is delicious as a condiment on hamburgers, hot dogs, or with curries. I also conjecture that it is helpful to have cultured pickles with meat for digestion. Raw pineapple which contains bromelain is also helpful to have along with or after meat to help with digestion.

Of note, when probiotic food is cooked or heated, the living cultures are killed. Therefore, eating these things with minimal or no heating is the aim.

I don't want to compromise health for taste or taste for health so I am striving to find the best balances I can. If the food tastes nice I will be less likely to stop putting in the effort. The foods I described are foods I genuinely love and would make similarly even if I was unaware of the specific goodness I was adding.

AUS-CITY Advertisements

---

---

---

---

CMS The Best Conveyancing solicitors conveyancing quotes throughout the UK

---

For any webhosting enquiries please email webmaster@aus-city.com

Re: How to get more probiotics into food - Coleslaw

[Re: Alisa] #43610

Sun 01 Feb 2009

01:30:PM

Alisa

OP

OP

C

o

l

e

s

l

a

w

Salad

:

2 tbsp minced spring onion

2 carrots shredded

2 celery ribs sliced thinly

1/2 head of cabbage shredded (about 4-6 cups)

Dressing

:

1/4 cup mayonnaise* (bland)

1/4 cup kefir

1 tbsp raw apple cider vinegar

2 tsp raw honey

1/4 tsp salt

*Use 1/2 cup mayo if not adding kefir. Use 3/4 cup mayo if you like (I just plop in as much as seems right). Adjust all ingredients to your taste and preference, of course.

Mix salad ingredients in a large bowl. Mix dressing ingredients in a separate bowl. Pour dressing over salad and mix.

Re: How to get more probiotics into food - Coleslaw

[Re: Alisa] #43731

Tue 10 Feb 2009

08:18:PM

TVSAT

i also like ....something maybe not so healthy heeheeh .. its a serbian / macedonian/ bosnian.... Pastry the Yugoslav people Eat this EVERY MORNING ! with Yogurt.... hahaah.:)

Last edited by TVSAT;

Tue 10 Feb 2009

08:18:PM

.

Re: How to get more probiotics into food - Coleslaw

[Re: TVSAT] #43732

Tue 10 Feb 2009

08:26:PM

Alisa

OP

OP

Mmm! That looks yummy. And it IS healthy...they are eating it with yoghurt!

Food can be pleasing, healthy and spiritual.

Re: How to get more probiotics into food - Coleslaw

[Re: Alisa] #43733

Tue 10 Feb 2009

08:27:PM

TVSAT

i likee it and i also like tuna sanwich with... Canned tuna (serina) best tuna... and i put olive oil on it..:D i might have later

Re: How to get more probiotics into food - Coleslaw

[Re: TVSAT] #43735

Tue 10 Feb 2009

08:44:PM

Alisa

OP

OP

Oh my gosh, we are really synching now.

I also prefer Sirena! And it is packed in massive amounts of olive oil already. In fact, last night I made some tuna salad mix (with kefir

) so it would be ready to prepare a packed lunch for my son this morning. I gave the dogs some of the olive oil I drained off of it. Not a good idea.

One had too much and it had a laxative effect. Ooops.




Forum Statistics

Most Online

1,583


Jan 14th, 2020
Copyright 1996 - 2019 by David Cottle. Designed by David Bate Jr. All Rights Reserved.
By using this forum, the user agrees not to transfer any data or technical information received under the agreement, to any other entity without the express approval of the AUS-CITY Forum Admins and/or authors of individual posts (Forum Admins and DoD/USSPACECOM for the analysis of satellite tracking data).

Two-line elements (TLE) and all other satellite data presented and distributed via this forum and e-mail lists of AUS-CITY are distributed with permission from DoD/USSTRATCOM.

---

---
---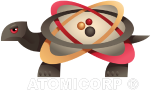 ---
















Liverpool solicitors
Houston Oral Surgeon
---