Who's Online Now
0 members (), 154 guests, and 22 robots.
Key:
Admin
,
Global Mod
,
Mod
ShoutChat Box
Comment Guidelines: Do post respectful and insightful comments. Don't flame, hate, spam.
NASA TV
KSC Pad 39
TLE.INFO

TLE.INFO
For all your TLE downloads.
July

S

M
T
W
T
F

S

1

2

3

4

5

6

7

8

9

10

11

12

13

14

15

16

17

18

19

20

21

22

23

24

25

26

27

28

29

30

31
Today's Birthdays
There are no members with birthdays on this day.
Turkey vs Spain - LIVE and EXCLUSIVE on UBI World TV

#44475

Mon 23 Mar 2009

07:29:PM

OP

Itís the UBI World TV exclusive everyoneís talking about!

The much awaited World Cup Qualifiers 2010 game between Turkey and Spain will be airing LIVE and EXCLUSIVE on UBI World TV Channel 1 on 2 April 2009 at 5.00am AEST.

If you donít have UBI yet, you better subscribe to UBI and upgrade to Setanta Sports NOW so you wonít miss out! Again, this LIVE game is a premium screening EXCLUSIVE to UBI in Australia!
AUS-CITY Advertisements
---

---
---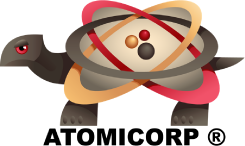 ---
CMS The Best Conveyancing solicitors conveyancing quotes throughout the UK
---
For any webhosting enquiries please email webmaster@aus-city.com
What about the people in the regional areas??
,
ive been chekcing very often and the game still does not appear on setantas tv schedule for the 1st or 2nd game...

The 1st game will be aired on sunday morning @ 7.45am on SBS..
Re: Turkey vs Spain - LIVE and EXCLUSIVE on UBI World TV
Re: Turkey vs Spain - LIVE and EXCLUSIVE on UBI World TV

The Turkey V Spain game is going to be shown on Channel 1 as Setanta is on Channel 3 so this means UBI is proberly going to broadcast it from Setanta 2 perhaps or from another source...

And about regional areas thats obvious Setanta is not available to regional areas cause of Austar so obviously wont get this game as its only going to be shown to Setanta Subscribers on UBI Channel 1 as shown in Liski's post..
Link Copied to Clipboard
Forum Statistics
Most Online
1,583


Jan 14th, 2020
Copyright 1996 - 2019 by David Cottle. Designed by David Bate Jr. All Rights Reserved.
By using this forum, the user agrees not to transfer any data or technical information received under the agreement, to any other entity without the express approval of the AUS-CITY Forum Admins and/or authors of individual posts (Forum Admins and DoD/USSPACECOM for the analysis of satellite tracking data).

Two-line elements (TLE) and all other satellite data presented and distributed via this forum and e-mail lists of AUS-CITY are distributed with permission from DoD/USSTRATCOM.

---

---
---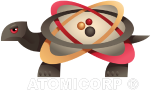 ---
















Liverpool solicitors
Houston Oral Surgeon
---