Who's Online Now
0 registered members (), 256 guests, and 17 spiders.

Key:

Admin

,

Global Mod

,

Mod

NASA TV

KSC Pad 39

TLE.INFO


TLE.INFO
For all your TLE downloads.

April

S

M
T
W
T
F

S

1

2

3

4

5

6

7

8

9

10

11

12

13

14

15

16

17

18

19

20

21

22

23

24

25

26

27

28

29

30

Today's Birthdays
No Birthdays

AUS-CITY Earthquake Map

[NASA HQ News] NASA Television to Air Launch of Global Ice-Measuring Satellite

#467543


Tue 04 Sep 2018

09:07:PM

Tue 04 Sep 2018

09:07:PM

Joined:

Feb 2001


Posts: 381,899
Los Angeles, USA Webmaster

OP




Launch Director

OP


Launch Director


Joined:

Feb 2001


Posts: 381,899
Los Angeles, USA

NASA's Ice, Cloud and land Elevation Satellite-2 (ICESat-2), a mission to measure the changing height of Earth's ice, is scheduled to launch Saturday, Sept. 15, with a 40-minute window opening at 8:46 a.m. EDT (5:46 a.m. PDT).

The spacecraft will lift off from Space Launch Complex 2 at Vandenberg Air Force Base in California on the final launch of a United Launch Alliance Delta II rocket. Coverage of prelaunch and launch activities begins Thursday, Sept. 13, on NASA Television and the agency's website.

ICESat-2 will carry a single instrument, the Advanced Topographic Laser Altimeter System (ATLAS), which will send 10,000 laser pulses a second to Earth's surface and measure the height of ice sheets, glaciers, sea ice and vegetation by calculating the time it takes the pulses to return to the spacecraft. The precise and complete coverage afforded by ICESat-2 will enable researchers to track changes in land and sea ice with unparalleled detail, which will inform our understanding of what drives these changes.

NASA will host a prelaunch briefing at 4 p.m. Sept. 13 with:

Tom Wagner, ICESat-2 program scientist at NASA Headquarters

Doug McLennan, ICESat-2 project manager at NASA's Goddard Space Flight Center

Donya Douglas-Bradshaw, ATLAS instrument project manager at Goddard

Tom Neumann, ICESat-2 deputy project scientist at Goddard

Lori Magruder, ICESat-2 science definition team lead at the University of Texas at Austin

Helen Fricker, ICESat-2 science definition team member at the Scripps Institution of Oceanography

Bill Barnhart, ICESat-2 program manager at Northrop Grumman

Tim Dunn, launch director at NASA's Kennedy Space Center

Scott Messer, program manager for NASA Programs at United Launch Alliance

1st Lt. Daniel Smith, launch weather officer with the 30th Space Wing at Vandenberg

Media and the public may ask questions during the briefing using #askNASA.

Launch coverage begins at 8:10 a.m. Sept. 15 with a weather update and live interviews leading up to the launch window opening at 8:46 a.m.

Additional information on the mission, and prelaunch and launch events is available at:

https://www.nasa.gov/press-release/icesat-2-launch-briefings-and-events-from-california

Join the conversation on social media by following on Twitter and Facebook at:

https://twitter.com/nasa_icehttps://www.facebook.com/iceatnasa

-end-

Press Contacts

Steve Cole

Headquarters, Washington

202-358-0918

stephen.e.cole@nasa.gov

Patrick Lynch

Goddard Space Flight Center, Greenbelt, Md.

301-286-2102

patrick.lynch@nasa.gov

Tori McLendon

Kennedy Space Center, Fla.

321-867-2468

tori.n.mclendon@nasa.gov

1st Lt. Amy Rasmussen

Vandenberg Air Force Base, Calif.

805-606-4017

amy.rasmussen@us.af.mil

---

David Cottle

UBB Owner & Administrator

AUS-CITY Advertisements

---

---

---

---

CMS The Best Conveyancing solicitors conveyancing quotes throughout the UK

---

For any webhosting enquiries please email webmaster@aus-city.com




Forum Statistics

Most Online

626


Mar 9th, 2011
Copyright 1996 - 2018 by David Cottle. Designed by David Bate Jr. All Rights Reserved.
By using this forum, the user agrees not to transfer any data or technical information received under the agreement, to any other entity without the express approval of the AUS-CITY Forum Admins and/or authors of individual posts (Forum Admins and DoD/USSPACECOM for the analysis of satellite tracking data).

Two-line elements (TLE) and all other satellite data presented and distributed via this forum and e-mail lists of AUS-CITY are distributed with permission from DoD/USSTRATCOM.

---

---
---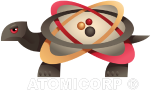 ---
















Liverpool solicitors
Houston Oral Surgeon
---