Who's Online Now
0 members (), 225 guests, and 22 robots.
Key:
Admin
,
Global Mod
,
Mod
ShoutChat Box
Comment Guidelines: Do post respectful and insightful comments. Don't flame, hate, spam.
NASA TV
KSC Pad 39
TLE.INFO

TLE.INFO
For all your TLE downloads.
November

S

M
T
W
T
F

S

1

2

3

4

5

6

7

8

9

10

11

12

13

14

15

16

17

18

19

20

21

22

23

24

25

26

27

28

29

30
Today's Birthdays
There are no members with birthdays on this day.
Greedy corporate idiots loose! A victory for the people!

#47483

Wed 03 Feb 2010

06:22:PM

OP

AFACT looks to govt after court loss
Renai LeMay, Delimiter.com.au
04 February 2010 01:43 PM
The Australian Federation Against Copyright Theft (AFACT) today said it was disappointed by its losing position in the internet piracy trial against local internet service provider (ISP) iiNet, but said it believed the verdict was not what the Federal Government wanted.

Justice Cowdroy today handed iiNet a sound victory in the Australian ISP's long-running battle against a coalition of film and television studios, finding in the Federal Court that iiNet did not authorise copyright infringement carried out by its customers using the BitTorrent file-sharing platform.

"We are confident that the government does not intend a policy outcome where rampant copyright infringement is allowed to continue unaddressed and unabated via the iiNet network," said AFACT executive director Neil Gane in a statement, speaking on behalf of the organisation and the film and TV studios which brought the action.


"Today's decision is a setback for the 50,000 Australians employed in the film industry. But we believe this decision was based on a technical finding centred on the court's interpretation of how the infringements occur and the ISP's ability to control them."

Communications Minister Stephen Conroy has not yet made a statement on the verdict, but he has previously commented on the trial.

For example, in March 2009, the minister said iiNet's defence was something which "belongs in a Yes, Minister episode", referring to the famously bureaucratic television series.



---

David Cottle

UBB Owner & Administrator
AUS-CITY Advertisements
---

---
---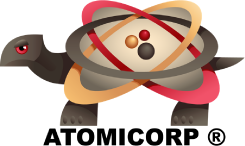 ---
CMS The Best Conveyancing solicitors conveyancing quotes throughout the UK
---
For any webhosting enquiries please email webmaster@aus-city.com
OP

Hollywood needs to learn that US law means nothing internationally -wake up!

I really hope the 4 million comes right out of their personal pockets that is what greed does! Now that would be true justice!

Another article :

Representatives from the film industry have called on the Federal Government to step in to police online piracy after losing a vital civil battle with ISP iiNet in the Federal Court today.

As reported live from the courtroom by iTnews.com.au, Justice Dennis Cowdroy found that Australia's No.3 internet provider did not authorise copyright infringement on its network.

The Australian Federation Against Copyright Theft (AFACT), representing the film industry, was ordered to pay iiNet's costs, estimated at $4 million.

"Today's decision is very disappointing for the film industries who launched the case and for the 50,000 Australians who are employed in the Australian film industry," said the federation's executive director Neil Gane (pictured).

"We believe this decision was based on a technical finding centred on the court's interpretation of how infringement's occur and the ISP's ability to control them. iiNet accepted the evidence we provided as legitimate proof of copyright infringement on their network."

Gane asked that the Federal Government step in where its litigation failed.

In the weeks leading up to the trial, Federal Communications Minister Senator Stephen Conroy said he was "watching the case with interest". He said the outcome would "inform" the Government's policy decisions. 

In July, the Minister promised he would find a solution to the problem of online piracy.

"It's well recognised by Government that it is a problem," Gane said today. "We are confident that going forward, Government policy will not be supporting an outcome which allows for the continued, rampant and unaddressed infringements that are occurring across the internet."

Despite the comprehensive iiNet victory, Gane left open appealling.

"We are not ruling anything in or out," he said. "We will now take the time to review the decision before making comments going forward."


---

David Cottle

UBB Owner & Administrator
Link Copied to Clipboard
Forum Statistics
Most Online
1,583


Jan 14th, 2020
Copyright 1996 - 2019 by David Cottle. Designed by David Bate Jr. All Rights Reserved.
By using this forum, the user agrees not to transfer any data or technical information received under the agreement, to any other entity without the express approval of the AUS-CITY Forum Admins and/or authors of individual posts (Forum Admins and DoD/USSPACECOM for the analysis of satellite tracking data).

Two-line elements (TLE) and all other satellite data presented and distributed via this forum and e-mail lists of AUS-CITY are distributed with permission from DoD/USSTRATCOM.

---

---
---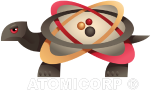 ---
















Liverpool solicitors
Houston Oral Surgeon
---