NASA TV

KSC Pad 39

TLE.INFO


TLE.INFO
For all your TLE downloads.

AUS-CITY Earthquake Map

NASA to Televise Two Spacewalks, Preview Briefing

#477742


Wed 10 Oct 2018

05:00:PM

Wed 10 Oct 2018

05:00:PM

Joined:

Feb 2001


Posts: 381,899
Los Angeles, USA Webmaster

OP




Launch Director

OP


Launch Director


Joined:

Feb 2001


Posts: 381,899
Los Angeles, USA

October 09, 2018
MEDIA ADVISORY M18-148
NASA to Televise Two Spacewalks, Preview Briefing
NASA astronaut Serena Auñón-Chancellor assists ESA (European Space Agency) astronaut Alexander Gerst
NASA astronaut Serena Auñón-Chancellor assists ESA (European Space Agency) astronaut Alexander Gerst with a spacesuit fit-check on Sept. 17, 2018, in preparation for spacewalks on Oct. 19 and 25, 2018. The two Expedition 56 crew members are at work inside the Quest airlock of the International Space Station, where U.S. spacewalks are staged.
Credits: NASA

Astronauts on the International Space Station will conduct spacewalks Friday, Oct. 19, and Thursday, Oct. 25, to continue power system upgrades, and experts will preview the work during a news conference Tuesday, Oct. 16, at NASA's Johnson Space Center in Houston.

Live coverage of the briefing and spacewalks will air on NASA Television and the agency's website.

Media wishing to attend the briefing at 2 p.m. EDT must request credentials from the Johnson newsroom no later than 4 p.m. Monday, Oct. 15. Media interested in participating by phone must contact the newsroom by 1:45 p.m. Oct. 16.

Participants in the briefing will be:

Kenneth Todd, International Space Station Operations integration manager
Mary Lawrence, spacewalk flight director
Jaclyn Kagey, lead spacewalk officer

NASA TV coverage of both spacewalks will begin at 6:30 a.m., and the spacewalks will begin around 8 a.m. Each is planned to take about six-and-a-half hours to complete.

The spacewalks will focus on replacing older technology batteries with six new lithium-ion batteries. The new batteries, and accompanying adapter plates, arrived at the station on the Japanese H-II Transport Vehicle-7 (HTV-7) cargo craft Sept. 27. Ground controllers will set the stage for the spacewalks by remotely swapping out old nickel-hydrogen batteries on the station's port truss, or "backbone," using the station's robotic arm.

On Oct. 19, space station Commander Alexander Gerst of ESA (European Space Agency) and Flight Engineer Nick Hague of NASA will venture outside the Quest airlock for the first excursion to upgrade two power channels. This will be the second spacewalk for Gerst and the first for Hague. Six days later, Gerst and Hague again will team up to complete the power system upgrades.

The spacewalks will be the 213th and 214th in support of station assembly, maintenance and upgrades and the eighth and ninth this year.

-end-


Press Contacts

Stephanie Schierholz
Headquarters, Washington
202-358-1100
stephanie.schierholz@nasa.gov

Gary Jordan
Johnson Space Center, Houston
281-483-5111
gary.j.jordan@nasa.gov

---

David Cottle

UBB Owner & Administrator

AUS-CITY Advertisements

---

---

---

---

CMS The Best Conveyancing solicitors conveyancing quotes throughout the UK

---

For any webhosting enquiries please email webmaster@aus-city.com




Forum Statistics

Most Online

626


Mar 9th, 2011
Copyright 1996 - 2018 by David Cottle. Designed by David Bate Jr. All Rights Reserved.
By using this forum, the user agrees not to transfer any data or technical information received under the agreement, to any other entity without the express approval of the AUS-CITY Forum Admins and/or authors of individual posts (Forum Admins and DoD/USSPACECOM for the analysis of satellite tracking data).

Two-line elements (TLE) and all other satellite data presented and distributed via this forum and e-mail lists of AUS-CITY are distributed with permission from DoD/USSTRATCOM.

---

---
---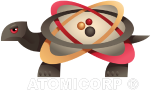 ---
















Liverpool solicitors
Houston Oral Surgeon
---