Who's Online Now
0 registered members (), 231 guests, and 13 spiders.

Key:

Admin

,

Global Mod

,

Mod

NASA TV

KSC Pad 39

TLE.INFO


TLE.INFO
For all your TLE downloads.

November

S

M
T
W
T
F

S

1

2

3

4

5

6

7

8

9

10

11

12

13

14

15

16

17

18

19

20

21

22

23

24

25

26

27

28

29

30

Today's Birthdays
There are no members with birthdays on this day.

AUS-CITY Earthquake Map

Residual Stress Mapping of As-Built and Hot Isostatic Pressure Treated GRCop-84 as Fabricated by Selective Laser Melting

#481266

Thu 29 Nov 2018

01:50:PM

Webmaster

OP

OP

Abstract: GRCop-84, a copper alloy developed by NASA Glenn Research Center (GRC) with the starting At% (atomic percent) Cu-8 Cr-4 Nb, has a copper matrix with a fine intermetallic dispersion of Cr2Nb (cubic Laves phase C15). The alloy is being developed for high-heat-flux applications and has excellent high temperature properties including retention of tensile strength at high temperatures, high thermal conductivity, and excellent creep resistance. GRCop-84 has shown higher survivability rates than oth...

Source:

Residual Stress Mapping of As-Built...as Fabricated by Selective Laser Melting

---

David Cottle

UBB Owner & Administrator

AUS-CITY Advertisements

---

---

---

---

CMS The Best Conveyancing solicitors conveyancing quotes throughout the UK

---

For any webhosting enquiries please email webmaster@aus-city.com




Forum Statistics

Most Online

835


Nov 13th, 2019
Copyright 1996 - 2019 by David Cottle. Designed by David Bate Jr. All Rights Reserved.
By using this forum, the user agrees not to transfer any data or technical information received under the agreement, to any other entity without the express approval of the AUS-CITY Forum Admins and/or authors of individual posts (Forum Admins and DoD/USSPACECOM for the analysis of satellite tracking data).

Two-line elements (TLE) and all other satellite data presented and distributed via this forum and e-mail lists of AUS-CITY are distributed with permission from DoD/USSTRATCOM.

---

---
---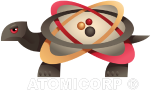 ---
















Liverpool solicitors
Houston Oral Surgeon
---