Who's Online Now
0 registered members (), 267 guests, and 13 spiders.

Key:

Admin

,

Global Mod

,

Mod

NASA TV

KSC Pad 39

TLE.INFO


TLE.INFO
For all your TLE downloads.

October

S

M
T
W
T
F

S

1

2

3

4

5

6

7

8

9

10

11

12

13

14

15

16

17

18

19

20

21

22

23

24

25

26

27

28

29

30

31

Today's Birthdays
There are no members with birthdays on this day.

AUS-CITY Earthquake Map

U.K. Ambassador to U.S. Resigns After Leaked Comments Infuriated Trump

#510874

Wed 10 Jul 2019

01:37:PM

Webmaster

OP

OP

(Bloomberg) -- Britain's ambassador to the U.S. dramatically resigned after leaked comments in which he criticized the Trump White House sparked a major diplomatic row between the transatlantic allies.President Donald Trump decided to freeze out Kim Darroch, saying he would no longer deal with the man who had called his administration "inept" and "uniquely dysfunctional." In a statement released by the U.K. government, Darroch announced he would quit after a "difficult" few days. "The current situation is making it impossible for me to carry out my role as I would like," he said.The episode dominated political debate in the U.K., and overshadowed the ongoing contest to choose a successor to Theresa May as prime minister. Front-runner Boris Johnson was blamed by his critics for making Darroch's position worse after he declined to offer the diplomat his backing. Darroch's resignation follows a sustained attack from Trump, who on Tuesday described the ambassador as a "pompous fool."Johnson's MovePerhaps more difficult for Darroch was the response of Johnson, the man who is likely to become the U.K.'s leader in two weeks' time. During a televised debate on Tuesday, Johnson declined to back Darroch and would not commit to keeping him in his job, in sharp contrast to the endorsements and support the ambassador received from May and other senior British politicians."Since the leak of official documents from this Embassy there has been a great deal of speculation surrounding my position and the duration of my remaining term as ambassador. I want to put an end to that speculation," Darroch said. "Although my posting is not due to end until the end of this year, I believe in the current circumstances the responsible course is to allow the appointment of a new ambassador."New EnvoyA spokesman for the U.K. Foreign Office said Darroch would stay on until a new ambassador takes over, although a caretaker envoy could be appointed to allow him to leave the Washington post sooner."I have told him that it is a matter of great regret that he has felt it necessary to leave his position as ambassador in Washington," May told Parliament on Wednesday. "The whole Cabinet rightly gave its full support to Sir Kim."May said all officials need to be confident "to give full and frank advice" and urged MPs to "reflect on the importance of defending our values and principles, particularly when they are under pressure." That sounded like a veiled criticism of both Trump, for his attacks, and Johnson -- May's long-term rival -- for his refusal to back the diplomat.Johnson's opponent in the contest to succeed May -- who stands down this month -- did give his wholehearted support to Darroch. Jeremy Hunt, the foreign secretary and the ambassador's direct boss at the Foreign Office, hit back at Trump on Tuesday, saying the president's outburst had been "disrespectful and wrong."On Wednesday, Hunt said in a statement he was "deeply saddened" that Darroch is standing down. "I profoundly regret how this episode has led Sir Kim to decide to resign," he said.Darroch has worked for the Foreign Office since 1976, holding diplomatic posts all around the world. He acted as national security adviser before taking on the role as U.K. ambassador to the U.S. in 2016.For Johnson, there is a risk that Darroch's departure could rebound on him. Wednesday's newspapers contained headlines accusing Johnson of betraying his country by failing to support the diplomat.'Under a Bus'Alan Duncan, a minister in the Foreign Office, said Johnson had thrown Darroch "under a bus" by refusing to back him during Tuesday's TV debate. "The respect held for Boris Johnson has taken a serious nose-dive today," Duncan told the BBC.A spokesman for the main opposition Labour Party described Johnson as Trump's "patsy."Meanwhile, the head of the U.K.'s diplomatic service, Simon McDonald, said that whoever leaked the cables would be pursued "with all the means at our disposal," adding that he fears more leaks are coming. He told MPs there was no evidence of a hack, but that it hadn't been ruled out of the investigation.On a campaign visit to a pub in London, Johnson tried to play down his role in the diplomat's resignation. "My view is it's wrong to drag civil servants into the political arena," he said.(Updates with Foreign Office probe in penultimate paragraph.)\--With assistance from Alex Morales.To contact the reporters on this story: Tim Ross in London at tross54@bloomberg.net;Kitty Donaldson in London at kdonaldson1@bloomberg.netTo contact the editors responsible for this story: Flavia Krause-Jackson at fjackson@bloomberg.net, Stuart Biggs, Thomas PennyFor more articles like this, please visit us at bloomberg.com©2019 Bloomberg L.P.




Source: U.K. Ambassador to U.S. Resigns After Leaked Comments Infuriated Trump

AUS-CITY Advertisements

---

---

---

---

CMS The Best Conveyancing solicitors conveyancing quotes throughout the UK

---

For any webhosting enquiries please email webmaster@aus-city.com




Forum Statistics

Most Online

626


Mar 9th, 2011
Copyright 1996 - 2019 by David Cottle. Designed by David Bate Jr. All Rights Reserved.
By using this forum, the user agrees not to transfer any data or technical information received under the agreement, to any other entity without the express approval of the AUS-CITY Forum Admins and/or authors of individual posts (Forum Admins and DoD/USSPACECOM for the analysis of satellite tracking data).

Two-line elements (TLE) and all other satellite data presented and distributed via this forum and e-mail lists of AUS-CITY are distributed with permission from DoD/USSTRATCOM.

---

---
---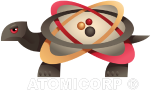 ---
















Liverpool solicitors
Houston Oral Surgeon
---