Who's Online Now
0 registered members (), 282 guests, and 16 spiders.

Key:

Admin

,

Global Mod

,

Mod

ShoutChat Box
Comment Guidelines: Do post respectful and insightful comments. Don't flame, hate, spam.

NASA TV

KSC Pad 39

TLE.INFO


TLE.INFO
For all your TLE downloads.

Today's Birthdays
There are no members with birthdays on this day.

AUS-CITY Recent Posts

AUS-CITY Earthquake Map

Coffin

#516770

Mon 12 Aug 2019

12:00:PM

Webmaster

OP

OP

A man was walking home alone late one night when he hears a BUMP... BUMP... BUMP... behind him.

Walking faster he looks back, and makes out the image of an upright coffin banging its way down the middle of the street towards him.

BUMP... BUMP... BUMP...

Terrified, the man begins to run towards his home, the coffin bouncing quickly behind him ...

faster... faster... BUMP... BUMP... BUMP...

He runs up to his door, fumbles with his keys, opens the door, rushes in, slams and locks the door behind him.

However, the coffin crashes through his door, with the lid of the coffin clapping...

clappity-BUMP... clappity-BUMP... clappity-BUMP... on the heels of the terrified man.

Rushing upstairs to the bathroom, the man locks himself in.

His heart is pounding; his head is reeling; his breath is coming in sobbing gasps.

With a loud CRASH the coffin starts breaking down the door. Bumping and clapping towards him.

The man SCREAMS and reaches for something heavy, anything .. his hand comes to rest on a large bottle of Robitussin.

Desperate, he throws the cough syrup as hard as he can at the apparition... and...

the coffin stops!

#joke #badjoke #pun #

#halloween

Read more on page

http://www.jokesoftheday.net

Source:

Coffin

AUS-CITY Advertisements

---

---

---

---

CMS The Best Conveyancing solicitors conveyancing quotes throughout the UK

---

For any webhosting enquiries please email webmaster@aus-city.com




Forum Statistics

Most Online

1,583


Jan 14th, 2020
Copyright 1996 - 2019 by David Cottle. Designed by David Bate Jr. All Rights Reserved.
By using this forum, the user agrees not to transfer any data or technical information received under the agreement, to any other entity without the express approval of the AUS-CITY Forum Admins and/or authors of individual posts (Forum Admins and DoD/USSPACECOM for the analysis of satellite tracking data).

Two-line elements (TLE) and all other satellite data presented and distributed via this forum and e-mail lists of AUS-CITY are distributed with permission from DoD/USSTRATCOM.

---

---
---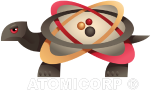 ---
















Liverpool solicitors
Houston Oral Surgeon
---