Who's Online Now
0 registered members (), 207 guests, and 10 spiders.

Key:

Admin

,

Global Mod

,

Mod

ShoutChat Box
Comment Guidelines: Do post respectful and insightful comments. Don't flame, hate, spam.

NASA TV

KSC Pad 39

TLE.INFO


TLE.INFO
For all your TLE downloads.

January

S

M
T
W
T
F

S

1

2

3

4

5

6

7

8

9

10

11

12

13

14

15

16

17

18

19

20

21

22

23

24

25

26

27

28

29

30

31

Today's Birthdays
There are no members with birthdays on this day.

AUS-CITY Earthquake Map

3 Important Characteristics Separating Display from Functional Swords

#520730

Wed 04 Sep 2019

09:45:AM

Webmaster

OP

OP

Sword collection displays can be quite interesting to say the least. Sword collectors will tell you that there are a variety of different sword types and many times there's a meaning as well as a history or some story behind a sword.

Swords at one time were commonly used for fighting. They were used as weapons and were quite sharp, and could cause a great deal of damage. Sword fighting was quite common in European countries. Viking Swords, Scottish Swords, and Knight Swords are all examples of Display swords. Swords of special interest are often displayed in a Sword Display Rack.

Functional swords can be swords that have been replicated. A sword could be a recreation of a Scottish sword but because it is a copy it has no special value or history. Therefore, a sword that is a copy would not appeal to most people especially avid sword collectors.

Display swords and Functional swords are two very important classifications. Therefore, it is so very important to separate the Display swords from the Functional swords. There are many characteristics that should be taken into account when separating the Display swords from the Functional swords.

Characteristic #1: Display swords are simply just that. Display swords are seldom touched by human hands. Sword collectors will many times keep special swords in some type of display case. Display swords are for viewing pleasure. Display swords may also be worth a great deal of money. A sword of this kind may be a collector's item.

Characteristic #2: Display swords often have quite an interesting behind their origin. Therefore, it is critical to keep it separated from a common every day Functional type sword. For example, a Display sword could have been used in warfare over 500 hundred years ago. A sword with a special history should remain secure and untouched by the human hand.

Characteristic #3: Functional swords are essentially swords that are used for a variety of functions or purposes. Therefore, a functional sword may be quite common and hold no special interest to anyone. In addition, there is no reason to keep common functional type swords in any kind of secured display case. Functional swords are more often replaceable. Display swords more than likely cannot be replaced.

Sword experts or collectors can certainly recognize a special sword. A Display sword is a sword that is "Special" in some way. Therefore, a Display sword should be handled with great care. It is critically important to keep Display swords separate from every day Functional swords.

Source:

3 Important Characteristics Separating Display from Functional Swords

AUS-CITY Advertisements

---

---

---

---

CMS The Best Conveyancing solicitors conveyancing quotes throughout the UK

---

For any webhosting enquiries please email webmaster@aus-city.com




Forum Statistics

Most Online

1,583


Jan 14th, 2020
Copyright 1996 - 2019 by David Cottle. Designed by David Bate Jr. All Rights Reserved.
By using this forum, the user agrees not to transfer any data or technical information received under the agreement, to any other entity without the express approval of the AUS-CITY Forum Admins and/or authors of individual posts (Forum Admins and DoD/USSPACECOM for the analysis of satellite tracking data).

Two-line elements (TLE) and all other satellite data presented and distributed via this forum and e-mail lists of AUS-CITY are distributed with permission from DoD/USSTRATCOM.

---

---
---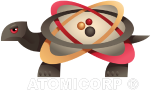 ---
















Liverpool solicitors
Houston Oral Surgeon
---