Who's Online Now
0 registered members (), 753 guests, and 8 spiders.

Key:

Admin

,

Global Mod

,

Mod

ShoutChat Box
Comment Guidelines: Do post respectful and insightful comments. Don't flame, hate, spam.

NASA TV

KSC Pad 39

TLE.INFO


TLE.INFO
For all your TLE downloads.

February

S

M
T
W
T
F

S

1

2

3

4

5

6

7

8

9

10

11

12

13

14

15

16

17

18

19

20

21

22

23

24

25

26

27

28

29

Today's Birthdays
There are no members with birthdays on this day.

AUS-CITY Earthquake Map

Atlantic Tropical Weather Outlook

#521846

Tue 10 Sep 2019

11:28:AM

Webmaster

OP

OP

000

ABNT20 KNHC 101127

TWOAT

Tropical Weather Outlook

NWS National Hurricane Center Miami FL

800 AM EDT Tue Sep 10 2019

For the North Atlantic...Caribbean Sea and the Gulf of Mexico:

The National Hurricane Center is issuing advisories on Tropical

Storm Gabrielle, located over the far north Atlantic Ocean.

A weak area of low pressure, associated with a tropical wave located

a little more than 900 miles east of the Lesser Antilles is

producing disorganized showers and thunderstorms. Although some

slight development of this system is possible today or tomorrow, by

Thursday, upper-level winds are forecast to become unfavorable for

tropical cyclone formation. This disturbance is expected to move

slowly westward across the tropical Atlantic Ocean for the next

several days.

* Formation chance through 48 hours...low...20 percent.

* Formation chance through 5 days...low...20 percent.

Shower activity associated with a surface trough interacting with

an upper-level low near the north coast of Hispaniola northeastward

over the southwestern Atlantic has increased a little since

yesterday. Little, if any, development of this disturbance is

expected during the next few days while it moves west-northwestward

across the Bahamas and the Florida peninsula. However, environmental

conditions could become a little more conducive for development

when the system moves into the Gulf of Mexico over the weekend.

Regardless of development, this disturbance will produce periods

of locally heavy rainfall across the Bahamas through Thursday, and

across Florida on Friday and continuing into the weekend.

* Formation chance through 48 hours...low...near 0 percent.

* Formation chance through 5 days...low...30 percent.

A tropical wave located just off the west coast of Africa is

expected to move quickly westward during the next several days.

Some slow development is possible late this week and over the

weekend when the system is several hundred miles east of the

Lesser Antilles.

* Formation chance through 48 hours...low...near 0 percent.

* Formation chance through 5 days...low...20 percent.

$$

Forecaster Avila

Source:

Atlantic Tropical Weather Outlook

AUS-CITY Advertisements

---

---

---

---

CMS The Best Conveyancing solicitors conveyancing quotes throughout the UK

---

For any webhosting enquiries please email webmaster@aus-city.com




Forum Statistics

Most Online

1,583


Jan 14th, 2020
Copyright 1996 - 2019 by David Cottle. Designed by David Bate Jr. All Rights Reserved.
By using this forum, the user agrees not to transfer any data or technical information received under the agreement, to any other entity without the express approval of the AUS-CITY Forum Admins and/or authors of individual posts (Forum Admins and DoD/USSPACECOM for the analysis of satellite tracking data).

Two-line elements (TLE) and all other satellite data presented and distributed via this forum and e-mail lists of AUS-CITY are distributed with permission from DoD/USSTRATCOM.

---

---
---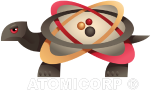 ---
















Liverpool solicitors
Houston Oral Surgeon
---