Who's Online Now
0 registered members (), 882 guests, and 12 spiders.

Key:

Admin

,

Global Mod

,

Mod

ShoutChat Box
Comment Guidelines: Do post respectful and insightful comments. Don't flame, hate, spam.

NASA TV

KSC Pad 39

TLE.INFO


TLE.INFO
For all your TLE downloads.

February

S

M
T
W
T
F

S

1

2

3

4

5

6

7

8

9

10

11

12

13

14

15

16

17

18

19

20

21

22

23

24

25

26

27

28

29

Today's Birthdays
There are no members with birthdays on this day.

AUS-CITY Earthquake Map

Tropical Storm Gabrielle Forecast Discussion Number 28

#521850

Tue 10 Sep 2019

08:34:AM

Webmaster

OP

OP

Issued at 500 AM AST Tue Sep 10 2019



000
WTNT43 KNHC 100834
TCDAT3

Tropical Storm Gabrielle Discussion Number  28
NWS National Hurricane Center Miami FL       AL082019
500 AM AST Tue Sep 10 2019

Gabrielle's extratropical transition is well underway. Deep
convection is now confined to an area near and to the north of
the center, and a baroclinic zone is already impinging upon the
circulation.  The initial wind speed has been maintained at
45 kt, which was in agreement with earlier scatterometer data.  The
cyclone should become fully extratropical later this morning, and
the global models indicate that gradual weakening will occur after
that time.  As a result, the NHC forecast shows steady weakening
after 12 hours, and calls for the system to dissipate in a little
more than 2 days as it approaches the northern British Isles.

Gabrielle has become embedded within the mid-latitude flow and is
now moving northeastward at 22 kt. The cyclone is forecast to
continue accelerating northeastward during the next day or so until
dissipation occurs.  The updated NHC track forecast is similar to
the previous advisory and lies near the middle of the tightly
cluster model guidance.


FORECAST POSITIONS AND MAX WINDS

INIT  10/0900Z 43.4N  40.2W   45 KT  50 MPH
 12H  10/1800Z 45.2N  36.3W   45 KT  50 MPH...POST-TROP/EXTRATROP
 24H  11/0600Z 48.3N  29.8W   40 KT  45 MPH...POST-TROP/EXTRATROP
 36H  11/1800Z 51.8N  21.3W   35 KT  40 MPH...POST-TROP/EXTRATROP
 48H  12/0600Z 55.0N  11.0W   30 KT  35 MPH...POST-TROP/EXTRATROP
 72H  13/0600Z...DISSIPATED

$$
Forecaster Brown



Source:

Tropical Storm Gabrielle Forecast Discussion Number 28

AUS-CITY Advertisements

---

---

---

---

CMS The Best Conveyancing solicitors conveyancing quotes throughout the UK

---

For any webhosting enquiries please email webmaster@aus-city.com




Forum Statistics

Most Online

1,583


Jan 14th, 2020
Copyright 1996 - 2019 by David Cottle. Designed by David Bate Jr. All Rights Reserved.
By using this forum, the user agrees not to transfer any data or technical information received under the agreement, to any other entity without the express approval of the AUS-CITY Forum Admins and/or authors of individual posts (Forum Admins and DoD/USSPACECOM for the analysis of satellite tracking data).

Two-line elements (TLE) and all other satellite data presented and distributed via this forum and e-mail lists of AUS-CITY are distributed with permission from DoD/USSTRATCOM.

---

---
---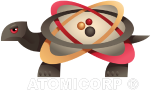 ---
















Liverpool solicitors
Houston Oral Surgeon
---