Who's Online Now
0 registered members (), 194 guests, and 15 spiders.

Key:

Admin

,

Global Mod

,

Mod

ShoutChat Box
Comment Guidelines: Do post respectful and insightful comments. Don't flame, hate, spam.

NASA TV

KSC Pad 39

TLE.INFO


TLE.INFO
For all your TLE downloads.

July

S

M
T
W
T
F

S

1

2

3

4

5

6

7

8

9

10

11

12

13

14

15

16

17

18

19

20

21

22

23

24

25

26

27

28

29

30

31

Today's Birthdays
There are no members with birthdays on this day.

AUS-CITY Earthquake Map

Trump deploys 'surge' of park rangers to patrol Mexican border

#535303

Tue 03 Dec 2019

11:00:AM

Webmaster

OP

OP

Diverting rangers is a way to direct federal resources to the border without the need for congressional approval * Help us cover the critical issues of 2020. This Giving Tuesday, consider making a contributionMountain ridges in Zion national park, Utah. Photograph: Cheri Alguire/Getty Images/iStockphotoThe Trump administration is sending a new "surge" of rangers from US national parks such as Zion, Yosemite and the National Mall to patrol the southern border for crossings by illegal immigrants.Continuing a controversial policy initiated in 2018, rangers who work in law enforcement will be dispatched to Organ Pipe Cactus national monument on the Arizona and Mexico border as well as Big Bend national park on the border in south-west Texas. Donald Trump has been unable to obtain funding for his border emergency plan, which includes an increase in immigration enforcement officials as well as large sums for border wall construction. Diverting rangers from national parks is a way to direct federal resources to the border without the need for congressional approval.Valerie Naylor, a former National Park Service (NPS) superintendent who worked for the agency for 31 years, said she was troubled by the idea of rangers being tasked with arresting migrants instead of protecting the parks where they work."My concern is sending rangers from parks that are already understaffed specifically to work with border patrol in areas that are outside the mission of the National Park Service," she said. "This potentially puts visitors at risk, certainly resources at risk, in the parks they are leaving."Since the fiscal year 2011, the National Park Service has seen an 11% reduction in staff while experiencing a 19% increase in visitation. Trump's proposed 2020 budget, which includes considerable increases in border security spending, cuts the NPS budget cut by $481m."This is coming at a time when national parks are experiencing the most significant staff and funding shortages in American history," said Laikal Jordahl, borderlands campaigner for the Center for Biological Diversity who previously worked for the NPS for two years. "It's a publicity stunt with genuine consequences."The "pilot" program was initially set to last just 90 days but has been extended into the fall of 2020, according to High Country News. Federal officials have been tight-lipped about the number of rangers taking part in three-week rotations at national parks on the border. The NPS declined to provide the number of rangers reassigned to these duties since 2018 to the Guardian.. "The National Park Service continues to support our federal partners by deploying law enforcement personnel to Department of the Interior managed lands along the southern border," said a spokesperson. "Due to operational security, we will not be disclosing any additional information about our officers assisting in the operations."A recent investigation by USA Today found that numerous parks are involved in the program, including the Great Smoky Mountains national park in North Carolina, Wrangell-St Elias national park in Alaska, the National Mall in Washington DC, and Zion national park.Andrew Fitzgerald, deputy chief ranger at Zion national park, confirmed to the Guardian that they would be sending three rangers to the border by the end of the year for three-week rotations. Critics have questioned the efficacy of these rotations, because while national park law enforcement rangers are trained to enforce federal laws, they are not necessarily well versed in the complexities of immigration enforcement."This new directive rotates rangers from places like the National Mall, Redwood Park and Yosemite," said Jorhdahl, referring to national parks not located along the border. "They are essentially sending people down there that have no idea how to do the job."Naylor said that "rangers are exceptionally well trained". The problem is of a different kind. Rangers are commonly redeployed from one park to another to deal with a crisis - a fire, for instance. "Whether sending them [rangers] to the border meets that need, that criterion - well, I would question that," she said.




Source: Trump deploys 'surge' of park rangers to patrol Mexican border

AUS-CITY Advertisements

---

---

---

---

CMS The Best Conveyancing solicitors conveyancing quotes throughout the UK

---

For any webhosting enquiries please email webmaster@aus-city.com




Forum Statistics

Most Online

1,583


Jan 14th, 2020
Copyright 1996 - 2019 by David Cottle. Designed by David Bate Jr. All Rights Reserved.
By using this forum, the user agrees not to transfer any data or technical information received under the agreement, to any other entity without the express approval of the AUS-CITY Forum Admins and/or authors of individual posts (Forum Admins and DoD/USSPACECOM for the analysis of satellite tracking data).

Two-line elements (TLE) and all other satellite data presented and distributed via this forum and e-mail lists of AUS-CITY are distributed with permission from DoD/USSTRATCOM.

---

---
---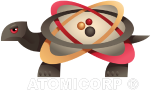 ---
















Liverpool solicitors
Houston Oral Surgeon
---