Who's Online Now
0 registered members (), 194 guests, and 15 spiders.

Key:

Admin

,

Global Mod

,

Mod

ShoutChat Box
Comment Guidelines: Do post respectful and insightful comments. Don't flame, hate, spam.

NASA TV

KSC Pad 39

TLE.INFO


TLE.INFO
For all your TLE downloads.

July

S

M
T
W
T
F

S

1

2

3

4

5

6

7

8

9

10

11

12

13

14

15

16

17

18

19

20

21

22

23

24

25

26

27

28

29

30

31

Today's Birthdays
There are no members with birthdays on this day.

AUS-CITY Earthquake Map

Iran for First Time Acknowledges Protesters Were Shot Dead

#535304

Tue 03 Dec 2019

11:54:AM

Webmaster

OP

OP

(Bloomberg) -- Iran for the first time acknowledged that its security forces shot and killed protesters last month during one of the most violent crackdowns on dissent since the 1979 Islamic revolution.State television on Tuesday reported that "rioters" had been shot dead in several areas as they joined anti-government protests, including in Tehran, the capital, and Mahshahr in the country's southwest. The latter has a sizable Arab population, and the report claimed security forces clashed with a separatist group there.The Islamic Revolutionary Guard Corps said on Saturday that it was investigating reports that its forces had targeted and shot protesters, the semi-official Iranian Labour News Agency reported, citing Brigadier General Mohammadreza Yazdi.Separately, official figures showed 300 protesters remain in custody in Tehran. Judiciary spokesman Gholam Hossein Esmaeili said most of those arrested during the unrest had been freed, and that the demonstrations have died down.Iran was rocked by protests in November after the government increased gasoline prices by as much as 300% and introduced rationing as the economy struggles under crippling U.S. sanctions meant to curtail Iranian influence in the Middle East and weaken its leadership.The International Monetary Fund expects Iran's recession to deepen this year, with gross domestic product contracting 9.5%.The unrest soon took a broader anti-establishment turn and authorities responded with a swift crackdown, severing access to most of the internet in a move that made it difficult to track the demonstrations and the government response. On Tuesday, President Donald Trump, who reimposed the sweeping penalties on Iran's crucial oil exports, urged the world to take a closer look at the security operation. "The word is that thousands of people are being killed that are protesting. Not just small numbers," he said in London, where he's attending a NATO summit. According to the London-based Amnesty International rights group at least 208 people have died. New York-based Human Rights Watch estimated that up to 7,000 people were arrested.Iranian officials have put the death toll much lower.(Updates with Trump comments in London)\--With assistance from Jordan Fabian.To contact the reporter on this story: Yasna Haghdoost in Beirut at yhaghdoost@bloomberg.netTo contact the editors responsible for this story: Lin Noueihed at lnoueihed@bloomberg.net, Mark Williams, Amy TeibelFor more articles like this, please visit us at bloomberg.com©2019 Bloomberg L.P.




Source: Iran for First Time Acknowledges Protesters Were Shot Dead

AUS-CITY Advertisements

---

---

---

---

CMS The Best Conveyancing solicitors conveyancing quotes throughout the UK

---

For any webhosting enquiries please email webmaster@aus-city.com




Forum Statistics

Most Online

1,583


Jan 14th, 2020
Copyright 1996 - 2019 by David Cottle. Designed by David Bate Jr. All Rights Reserved.
By using this forum, the user agrees not to transfer any data or technical information received under the agreement, to any other entity without the express approval of the AUS-CITY Forum Admins and/or authors of individual posts (Forum Admins and DoD/USSPACECOM for the analysis of satellite tracking data).

Two-line elements (TLE) and all other satellite data presented and distributed via this forum and e-mail lists of AUS-CITY are distributed with permission from DoD/USSTRATCOM.

---

---
---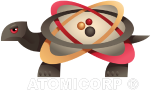 ---
















Liverpool solicitors
Houston Oral Surgeon
---