Who's Online Now
0 registered members (), 299 guests, and 16 spiders.

Key:

Admin

,

Global Mod

,

Mod

ShoutChat Box
Comment Guidelines: Do post respectful and insightful comments. Don't flame, hate, spam.

NASA TV

KSC Pad 39

TLE.INFO


TLE.INFO
For all your TLE downloads.

August

S

M
T
W
T
F

S

1

2

3

4

5

6

7

8

9

10

11

12

13

14

15

16

17

18

19

20

21

22

23

24

25

26

27

28

29

30

31

Today's Birthdays
There are no members with birthdays on this day.

AUS-CITY Recent Posts

AUS-CITY Earthquake Map

Why Andrew Yang thinks candidates of color have been shut out of the Democratic debates

#541958

Wed 15 Jan 2020

01:15:AM

Webmaster

OP

OP

Andrew Yang has a theory for why there are barely any candidates of color left in the Democratic primary race.After Sen. Cory Booker (D-N.J.) dropped out earlier this week, Yang remains the only person of color in the Democratic race with a solid base of support. And as he tells Politico ahead of Tuesday night's Democratic debate, that dilemma stems from "inequities and financial realities" that affect people of color outside of politics, too.While Sen. Kamala Harris (D-Calif.) made the December debate stage, she dropped out of the 2020 race due to a lack of financial support beforehand, leaving Yang the only person of color in that debate. That left him feeling "a bit of extra pressure" to talk about race both in the debate and in his campaign in general, he told Politico. "Race has not been the central theme of my campaign from the beginning," Yang said, but added "it's more natural to talk about it when you're literally the only person of color on a national debate stage."Now, Yang has been barred from Tuesday's debate after he failed to make the Democratic National Committee's polling threshold, leaving six white candidates on the stage. This, Yang says, "reflects the realities of our society where being able to run for office and contribute to political campaigns requires a degree of disposable income. If you're black or Latino in the country, you are much less likely to have disposable income."DNC Chair Tom Perez defended the thresholds as a "remarkably inclusive and frankly low bar" which have resulted in "the most diverse field in American history."More stories from theweek.com Trump says Bernie Sanders is a 'nasty guy,' but he doesn't think he said a woman can't be president Bernie Sanders tried to shake Elizabeth Warren's hand after the debate. She brushed him off. Ukrainian prosecutor offered Giuliani associate a quid pro quo: Biden dirt for firing U.S. ambassador




Source: Why Andrew Yang thinks candidates of color have been shut out of the Democratic debates

AUS-CITY Advertisements

---

---

---

---

CMS The Best Conveyancing solicitors conveyancing quotes throughout the UK

---

For any webhosting enquiries please email webmaster@aus-city.com




Forum Statistics

Most Online

1,583


Jan 14th, 2020
Copyright 1996 - 2019 by David Cottle. Designed by David Bate Jr. All Rights Reserved.
By using this forum, the user agrees not to transfer any data or technical information received under the agreement, to any other entity without the express approval of the AUS-CITY Forum Admins and/or authors of individual posts (Forum Admins and DoD/USSPACECOM for the analysis of satellite tracking data).

Two-line elements (TLE) and all other satellite data presented and distributed via this forum and e-mail lists of AUS-CITY are distributed with permission from DoD/USSTRATCOM.

---

---
---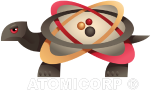 ---
















Liverpool solicitors
Houston Oral Surgeon
---