Who's Online Now
0 registered members (), 518 guests, and 12 spiders.

Key:

Admin

,

Global Mod

,

Mod

ShoutChat Box
Comment Guidelines: Do post respectful and insightful comments. Don't flame, hate, spam.

NASA TV

KSC Pad 39

TLE.INFO


TLE.INFO
For all your TLE downloads.

February

S

M
T
W
T
F

S

1

2

3

4

5

6

7

8

9

10

11

12

13

14

15

16

17

18

19

20

21

22

23

24

25

26

27

28

29

Today's Birthdays
There are no members with birthdays on this day.

AUS-CITY Earthquake Map

3 Proper Ways To Carry Your Sword

#544897

Thu 30 Jan 2020

11:42:AM

Webmaster

OP

OP

Swords can be one of the most beautiful blades to use when wielded in your hands. From twirling and swinging, thrusting and parrying, nothing beats the style and finesse of a sword in motion.

But like all swords that are not in use, they need to be carried on your person. Leather or a heavy weight material is used to make a scabbard which keeps the sharpened blade from contacting skin. But ultimately the scabbard must be stowed away on your body so that it does not interfere with your regular movements, then add to that the different sizes that swords come in, and not every way to carry a sword is right for the design and type. Knowing this, here are the 3 proper ways to carry a sword.

Proper Way #1: On Your Back

To carry any sword on your back is the best way to keep it out of the way. Long swords, short swords, it doesn't matter, they all carry well in this position. Your arms will always be free to move in any direction, and unless you draw the sword for a specific purpose it will never get in your way.

If it's a long sword you may have to move it a bit off to the side when sitting down. But for all practical purposes, this is the easiest and most comfortable way to carry a sword.

Proper Way #2: At The Hip

This is one of the most classic ways to carry a sword, and if you've ever watched movies when the Calvary comes to the rescue you'll see that all of the horse riders have swords at their hips.

The sword is easy to draw this way because it rests right at the palm of your hand. Virtually every medieval knight carried a sword like this, and the only real hassle was when sitting down. The sword had to be swung upwards so that the scabbard did not come in contact with the floor or the ground.

Final Proper Way: Across the Waist

This way was popularized by Japanese Samurai using smaller length katana swords. It'd be difficult to use a larger sword to carry like this, but a katana blade was shorter than a standard length sword.

Carrying a sword across the waist also allowed an easy pull to get the sword into action fast. The sword handle could be right near the palm of the hand, and jerking it out of its scabbard can be done by a flick of the elbow.

You'll have to decide which way to carry a sword that's best for you, and most likely the type of sword will make a big difference. But once you figure that out, you'll have a comfortable and useful way to carry any sword for show or for go.

Source:

3 Proper Ways To Carry Your Sword

AUS-CITY Advertisements

---

---

---

---

CMS The Best Conveyancing solicitors conveyancing quotes throughout the UK

---

For any webhosting enquiries please email webmaster@aus-city.com




Forum Statistics

Most Online

1,583


Jan 14th, 2020
Copyright 1996 - 2019 by David Cottle. Designed by David Bate Jr. All Rights Reserved.
By using this forum, the user agrees not to transfer any data or technical information received under the agreement, to any other entity without the express approval of the AUS-CITY Forum Admins and/or authors of individual posts (Forum Admins and DoD/USSPACECOM for the analysis of satellite tracking data).

Two-line elements (TLE) and all other satellite data presented and distributed via this forum and e-mail lists of AUS-CITY are distributed with permission from DoD/USSTRATCOM.

---

---
---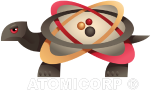 ---
















Liverpool solicitors
Houston Oral Surgeon
---