Who's Online Now
0 registered members (), 137 guests, and 14 spiders.

Key:

Admin

,

Global Mod

,

Mod

ShoutChat Box
Comment Guidelines: Do post respectful and insightful comments. Don't flame, hate, spam.

NASA TV

KSC Pad 39

TLE.INFO


TLE.INFO
For all your TLE downloads.

July

S

M
T
W
T
F

S

1

2

3

4

5

6

7

8

9

10

11

12

13

14

15

16

17

18

19

20

21

22

23

24

25

26

27

28

29

30

31

Today's Birthdays
There are no members with birthdays on this day.

AUS-CITY Earthquake Map

Useful Bo Staff Training Quick Tips

#564238

Sat 30 May 2020

01:12:PM

Webmaster

OP

OP

Traditional martial artists and those who love kobudo likely have a strong interest in the bo staff. Scores of empty hand skills can be attained through mastery of the bo staff. One other incredible benefit surrounds training the bo staff. The nature of the weapon makes it relevant to modern times. Unlike a sword, there are more direct practical applications to be found with the bo staff. It's mainly a defensive weapon for use in martial arts or karate.

These practical benefits and applications, however, are only attainable through mastery of the staff. Mastery comes from proper practice and a high level of skill. Following three effective training tips, the ability to became an expert at the bo staff improves measurably.

Focus on One Section of a Kata

Trying to learn a bo staff the freestyle way might not be advisable at the beginning. Instead, learning the primary movements of a kata could set a good foundation for becoming proficient. Trying to memorize and practice a full -- and lengthy -- kata might be a bit much and might dilute the focus on learning specific material. Perhaps it would be best to take a small section of the kata and practice the section repeatedly. The sections or strings of movements from the kata could be from the beginning, middle, or end. It matters not. What matters is the material is broken down, practiced, and understood.

Employ Impact Training

Training the bo staff against equipment to develop accuracy and power is going to enhance skills. A punching bag would be beneficial although some covering may be needed to prevent the bo staff from tearing the leather. Some may train the staff on tires. Those who do train on equipment add impact to their experience which, in turn, helps enhance the ability to strike with power.

Work on Two-Person Sets

Not all bo staff training involves solo work. Working a series of drills with another partner is incredibly helpful. Bo staffs are intended for combat against an opponent. Working bo staff techniques with another person assists in developing necessary skills since these skills will be based on direct application. Of course, free sparring is extremely helpful with attaining these very skills. Free sparring does come with additional risks, which is why the two-person sets are so beneficial. Pre-designed sets allow for more controlled offensive and defensive maneuvers in a potentially less-injurious manner. Even with pre-set patterns, participants should use appropriate protective gear. Doing so makes training safer.

These Tips Can Take Someone Far with Their Bo Staff Training

Consistent training is also highly advised. Being consistent with training boosts skill immeasurably. Also, we carry staffs in various lengths, different woods such as white wax wood, hard wood in natural finish, carved finish or burned rattan finish.

Source:

Useful Bo Staff Training Quick Tips

AUS-CITY Advertisements

---

---

---

---

CMS The Best Conveyancing solicitors conveyancing quotes throughout the UK

---

For any webhosting enquiries please email webmaster@aus-city.com




Forum Statistics

Most Online

1,583


Jan 14th, 2020
Copyright 1996 - 2019 by David Cottle. Designed by David Bate Jr. All Rights Reserved.
By using this forum, the user agrees not to transfer any data or technical information received under the agreement, to any other entity without the express approval of the AUS-CITY Forum Admins and/or authors of individual posts (Forum Admins and DoD/USSPACECOM for the analysis of satellite tracking data).

Two-line elements (TLE) and all other satellite data presented and distributed via this forum and e-mail lists of AUS-CITY are distributed with permission from DoD/USSTRATCOM.

---

---
---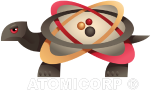 ---
















Liverpool solicitors
Houston Oral Surgeon
---