Who's Online Now
0 members (), 171 guests, and 17 robots.
Key:
Admin
,
Global Mod
,
Mod
ShoutChat Box
Comment Guidelines: Do post respectful and insightful comments. Don't flame, hate, spam.
NASA TV
KSC Pad 39
TLE.INFO

TLE.INFO
For all your TLE downloads.
May

S

M
T
W
T
F

S

1

2

3

4

5

6

7

8

9

10

11

12

13

14

15

16

17

18

19

20

21

22

23

24

25

26

27

28

29

30

31
Today's Birthdays
There are no members with birthdays on this day.
Small tremor of magnitude 3.0 just reported 16 miles southwest of El Centro, California, United States

OP

Small tremor of magnitude 3.0 just reported 16 miles southwest of El Centro, California, United States

A very shallow magnitude 3.0 earthquake was reported around noon near El Centro, Imperial County, California, USA.
According to the United States Geological Survey (USGS), the quake hit on Monday 25 January 2021 at 12:52 pm local time at a very shallow depth of 2.4 miles. Shallow earthquakes are felt more strongly than deeper ones as they are closer to the surface. The exact magnitude, epicenter, and depth of the quake might be revised within the next few hours or minutes as seismologists review data and refine their calculations, or as other agencies issue their report.
A second report was later issued by the European-Mediterranean Seismological Centre (EMSC), which listed it as a magnitude 3.0 earthquake as well.
Towns or cities near the epicenter where the quake might have been felt as very weak shaking include Seeley (pop. 1,700) located 9 miles from the epicenter, El Centro (pop. 44,000) 16 miles away, Santa Isabel (pop. 29,300) 17 miles away, and Imperial (pop. 17,100) 17 miles away. In Calexico (pop. 40,100, 20 miles away), Mexicali (pop. 689,800, 23 miles away), and Brawley (pop. 25,900, 24 miles away), the quake was probably not felt.


Earthquake data: Date

&

time

: 25 Jan 2021 12:52 pm (GMT -8) local time

(25 Jan 2021 20:52 GMT)

Magnitude

: 3.0

Depth

: 3.9 km

Epicenterlatitude

/

longitude

: 32.74°N / 115.83°W

(

Imperial County

,

California

,

United States

)

Primary data source

:

USGShttps://www.volcanodiscovery.com/earthquake/news/120139/Small-tremor-of-magnitude-30-just-reported-16-miles-southwest-of-El-Centro-California-United-States.html
AUS-CITY Advertisements
---

---
---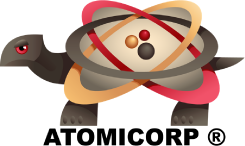 ---
CMS The Best Conveyancing solicitors conveyancing quotes throughout the UK
---
For any webhosting enquiries please email webmaster@aus-city.com
Link Copied to Clipboard
Forum Statistics
Most Online
1,583


Jan 14th, 2020
Copyright 1996 - 2019 by David Cottle. Designed by David Bate Jr. All Rights Reserved.
By using this forum, the user agrees not to transfer any data or technical information received under the agreement, to any other entity without the express approval of the AUS-CITY Forum Admins and/or authors of individual posts (Forum Admins and DoD/USSPACECOM for the analysis of satellite tracking data).

Two-line elements (TLE) and all other satellite data presented and distributed via this forum and e-mail lists of AUS-CITY are distributed with permission from DoD/USSTRATCOM.

---

---
---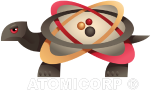 ---
















Liverpool solicitors
Houston Oral Surgeon
---