Who's Online Now
0 members (), 293 guests, and 25 robots.
Key:
Admin
,
Global Mod
,
Mod
ShoutChat Box
Comment Guidelines: Do post respectful and insightful comments. Don't flame, hate, spam.
NASA TV
KSC Pad 39
TLE.INFO

TLE.INFO
For all your TLE downloads.
March

S

M
T
W
T
F

S

1

2

3

4

5

6

7

8

9

10

11

12

13

14

15

16

17

18

19

20

21

22

23

24

25

26

27

28

29

30

31
Today's Birthdays
There are no members with birthdays on this day.
Increasing Your Aim When Using a Crossbow

OP

Anyone who is looking to get better with a crossbow, you have come to the right place. Being
able to use one properly is key in order to get the most out of the experience.

Before we get into how to increase accuracy, we need
to discuss what a crossbow is.

What Defines a Crossbow?

A crossbow has a stock that is similar to a firearm,
and it shoots shorter arrows than conventional archery equipment. These shorter
arrows are sometimes referred to by the medieval term "bolts."

Safe
use of a crossbow requires following the safety rules for both firearms and
bows.
Like
conventional bows, the crossbow is limited to short-range shooting. For most
crossbows, 30-40 yards is the maximum range.
Always
unload your crossbow by firing it safely into a target or into the ground.

Always practice these crossbow safety
rules:

Keep
your fingers below the flight groove.
Beware
of objects around the bow's limbs.
Never
"dry fire" a crossbow.
Keep
the rail properly lubricated.

Aiming Perfectly

There are many basic ideas on how to increase your aim
when using a crossbow such as relaxing your arm and grip, focusing on the spot
you wish to hit, and breathing slowly. But there are several more in depths
suggestions that may help a shooter have better aim at their target. Total
relaxation and steadiness and a surprise release on the trigger are some of the
suggestions for increasing your aim.

A shooter should have every muscle in their body
completely relaxed in order to have a more precise aim. A precise aim begins
with a relaxed stance and the correct positioning. If a shooter's legs are
tense that will affect the rest of the muscles in the body. The entire body
should be in a comfortable and relaxed state including the legs, abdomen,
shoulders, bow arm, and bow hand. A shooter will need to practice on the
strength to completely relax to have a precise aim when using the crossbow.
Practice makes perfect, and it is suggested to practice as often as possible
with relaxation techniques at least two months prior to the start of season.
Once crossbow season has begun, a shooter should continue to practice on their
relaxation techniques to be sure they continue to improve on their aim.

Another technique
that will increase the aim of using a crossbow is to go easy on the trigger. If
a shooter holds the bow tight when it's at full draw with no intention to
shoot, it makes it difficult to have a precise aim. The shooter should learn to
have a surprise release to make a more accurate shot. In order to do this, the
shooter should try to keep their mind off of when they want to release the bow.
They should not focus on when the timing of the shot but focus on relaxing and
deep breathing. The shooter should pull the trigger of the crossbow back slowly
and focus on the shot, not the pin.

If this technique is applying, the aim will
follow through and be a clean and precise shot. A shooter can also add a scope
to the crossbow to help take the stress off of trying to find the precise
location. These sight scopes will allow for more accurate shooting.

Source:

Increasing Your Aim When Using a Crossbow
AUS-CITY Advertisements
---

---
---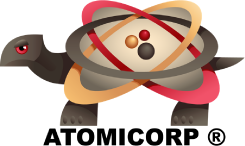 ---
CMS The Best Conveyancing solicitors conveyancing quotes throughout the UK
---
For any webhosting enquiries please email webmaster@aus-city.com
Link Copied to Clipboard
Forum Statistics
Most Online
1,583


Jan 14th, 2020
Copyright 1996 - 2019 by David Cottle. Designed by David Bate Jr. All Rights Reserved.
By using this forum, the user agrees not to transfer any data or technical information received under the agreement, to any other entity without the express approval of the AUS-CITY Forum Admins and/or authors of individual posts (Forum Admins and DoD/USSPACECOM for the analysis of satellite tracking data).

Two-line elements (TLE) and all other satellite data presented and distributed via this forum and e-mail lists of AUS-CITY are distributed with permission from DoD/USSTRATCOM.

---

---
---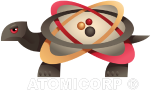 ---
















Liverpool solicitors
Houston Oral Surgeon
---