Who's Online Now
0 members (), 84 guests, and 12 robots.
Key:
Admin
,
Global Mod
,
Mod
ShoutChat
Comment Guidelines: Do post respectful and insightful comments. Don't flame, hate, spam.
NASA TV
KSC Pad 39
TLE.INFO

TLE.INFO
For all your TLE downloads.
August

S

M
T
W
T
F

S

1

2

3

4

5

6

7

8

9

10

11

12

13

14

15

16

17

18

19

20

21

22

23

24

25

26

27

28

29

30

31
Today's Birthdays
There are no members with birthdays on this day.
#612230

Mon 19 Jul 2021

02:37:PM

OP

Issued at 500 AM HST Mon Jul 19 2021



000
WTPZ42 KNHC 191437
TCDEP2
 
Tropical Storm Guillermo Discussion Number   9
NWS National Hurricane Center Miami FL       EP072021
500 AM HST Mon Jul 19 2021
 
Guillermo's satellite presentation has continued to deteriorate
over the past several hours, although a new, small deep convective
burst has developed just to the southeast of the circulation
center.  An earlier AMSR2 microwave overpass revealed a rather
elongated (west to east) and ill-defined circulation with
fragmented bands in the southeast quadrant.  The initial intensity
is lowered to 35 kt and is based on a blend of the TAFB and SAB
Dvorak satellite intensity estimates.
 
Guillermo is moving over cooler (about 25C) water and into a
progressively more stable and drier surrounding environment.
The statistical-dynamical SHIPS models (GFS/ECMWF) indicate that
moderate west-northwesterly shear should also contribute to the
cyclone's degeneration to a remnant low on Wednesday night.  The 
intensity forecast now shows Guillermo becoming a remnant low 
sooner than the previous advisory and conforms with a consensus of 
the large-scale models and the SHIPS forecasts.
 
The initial motion is estimated to be westward, or 275/13 kt.  A
subtropical ridge anchored to the north of the cyclone should
influence a generally westward motion through dissipation at day 5.
A few of the global models are now showing the lower levels
of the ridge building some to the east-northeast of the Hawaiian
Islands which could induce a west-southwestward motion, or slightly
left of due west, around mid-period.  The NHC forecast is once
again adjusted a bit to the left of the previous one and is based on
the various consensus aids.
 
 
FORECAST POSITIONS AND MAX WINDS
 
INIT  19/1500Z 19.1N 117.8W   35 KT  40 MPH
 12H  20/0000Z 19.0N 119.9W   35 KT  40 MPH
 24H  20/1200Z 18.9N 123.0W   30 KT  35 MPH
 36H  21/0000Z 18.6N 126.1W   30 KT  35 MPH
 48H  21/1200Z 18.3N 128.9W   30 KT  35 MPH
 60H  22/0000Z 18.1N 131.4W   25 KT  30 MPH...POST-TROP/REMNT LOW
 72H  22/1200Z 17.9N 134.1W   25 KT  30 MPH...POST-TROP/REMNT LOW
 96H  23/1200Z 17.9N 139.6W   25 KT  30 MPH...POST-TROP/REMNT LOW
120H  24/1200Z 17.9N 145.6W   25 KT  30 MPH...POST-TROP/REMNT LOW
 
$$
Forecaster Roberts
 


Source:

Tropical Storm Guillermo Forecast Discussion Number 9
AUS-CITY Advertisements
---

---
---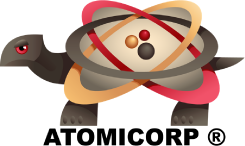 ---
CMS The Best Conveyancing solicitors conveyancing quotes throughout the UK
---
For any webhosting enquiries please email webmaster@aus-city.com
Link Copied to Clipboard
Forum Statistics
Most Online
1,583


Jan 14th, 2020
Copyright 1996 - 2023 by David Cottle. Designed by David Bate Jr. All Rights Reserved.
By using this forum, the user agrees not to transfer any data or technical information received under the agreement, to any other entity without the express approval of the AUS-CITY Forum Admins and/or authors of individual posts (Forum Admins and DoD/USSPACECOM for the analysis of satellite tracking data).

Two-line elements (TLE) and all other satellite data presented and distributed via this forum and e-mail lists of AUS-CITY are distributed with permission from DoD/USSTRATCOM.

---

---
---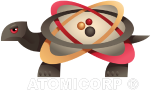 ---
















Liverpool solicitors
Houston Oral Surgeon
---