Who's Online Now
0 members (), 80 guests, and 10 robots.
Key:
Admin
,
Global Mod
,
Mod
ShoutChat
Comment Guidelines: Do post respectful and insightful comments. Don't flame, hate, spam.
NASA TV
KSC Pad 39
TLE.INFO

TLE.INFO
For all your TLE downloads.
August

S

M
T
W
T
F

S

1

2

3

4

5

6

7

8

9

10

11

12

13

14

15

16

17

18

19

20

21

22

23

24

25

26

27

28

29

30

31
Today's Birthdays
There are no members with birthdays on this day.
#26788

Mon 09 Apr 2001

06:03:PM

OP

Some people just put a pair of vice grips on the rubber hose near the diff, This is not a good move as some fluid will still leak past. end result is your back brakes are locked on and you have your disks glowing red.<P>I have a line lock on my car, throw the switch and no back brakes []images/icons/default/grin.gif" border="0[/] another simple way id to put a small ball bearing or counter sunk screw in the brake line just before the rear tee peice. Only draw back is that you may have to bleed the brakes later when you take the ball/screw out []images/icons/default/frown.gif" border="0[/]<P>Cheers,<P><BR>Stan.
AUS-CITY Advertisements
---

---
---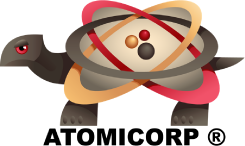 ---
CMS The Best Conveyancing solicitors conveyancing quotes throughout the UK
---
For any webhosting enquiries please email webmaster@aus-city.com
#26789

Tue 17 Apr 2001

07:34:AM

Stan my man,<P>some of these suggestions are illegal, dare I say dangerous even!!<P>How about visiting a good speedway shop and purchasing a variable brake proportioning valve. You can mount it next to the driver seat and adjust front/rear brake bias at the turn of a knob..<P>Works wonders in front heavy V8 Chargers...<P>Still probally illegal on a street car, but a lot more safe than self tapers in the brake line....<P>cheers frank
#26790

Tue 17 Apr 2001

10:32:PM

OP

Frankfly:<P>Yes you are 100% correct, However I couldn't see anyone silly enough to run around the streets with a pair of vice grips on their brake line or other method to block off the back brakes []images/icons/default/grin.gif" border="0[/]<P>The above methods are tempory while doing burnouts on a legal burnout pad. I do not recommand that anyone does burnouts on the street, you risk getting your car taken off you and sold at auction by the Police.<P>A variable brake proportioning valve system is not suitable for burnouts, even though you bias all the brakes to the front, the rear will still drag, 90 seconds of draging with your motor under full song will have you with a pretty nice set of cherry red disks or drums and mabe fried pads []images/icons/default/wink.gif" border="0[/]<P>Cheers,<P>Stan.
Link Copied to Clipboard
Forum Statistics
Most Online
1,583


Jan 14th, 2020
Copyright 1996 - 2023 by David Cottle. Designed by David Bate Jr. All Rights Reserved.
By using this forum, the user agrees not to transfer any data or technical information received under the agreement, to any other entity without the express approval of the AUS-CITY Forum Admins and/or authors of individual posts (Forum Admins and DoD/USSPACECOM for the analysis of satellite tracking data).

Two-line elements (TLE) and all other satellite data presented and distributed via this forum and e-mail lists of AUS-CITY are distributed with permission from DoD/USSTRATCOM.

---

---
---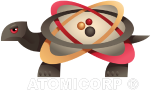 ---
















Liverpool solicitors
Houston Oral Surgeon
---