Who's Online Now
0 members (), 225 guests, and 22 robots.
Key:
Admin
,
Global Mod
,
Mod
ShoutChat Box
Comment Guidelines: Do post respectful and insightful comments. Don't flame, hate, spam.
NASA TV
KSC Pad 39
TLE.INFO

TLE.INFO
For all your TLE downloads.
November

S

M
T
W
T
F

S

1

2

3

4

5

6

7

8

9

10

11

12

13

14

15

16

17

18

19

20

21

22

23

24

25

26

27

28

29

30
Today's Birthdays
There are no members with birthdays on this day.
#38013

Thu 05 Jun 2008

03:14:AM

OP

One of my favourite movies is

Pan's Labyrinth

.






Trailer




I waited for

Pan's Labyrinth

to come out on one of the movie channels so I saw it only a few months ago. It was even more than I had hoped it would be from the little trailers I had seen. I was delighted and spellbound throughout. The "fairytale" portion of the movie was set and sandwiched within a fascinating story of Spanish guerrillas fighting the oppressive Franco regime. Normally I would not be that keen on war topics, but this was so much about human nature, control, power and corruption, that it totally maintained my interest.

The story within this story is of the young girl Ofelia finding her inner self (in an underground world), or at least that is my take. In fact, like most movies I find myself drawn to, the "fantasy" part of this movie was very real to me. The analogies and symbols Ofelia encountered were so closely matched to my personal experiences, that my jaw literally kept dropping throughout and I found myself brimming with emotion and utterly transported.

Like the movie

The Golden Compass

where people's souls walked beside them as animals (and I have seen my soul as various animals at times) to me it was quite literal and real as if the movie makers channelled a reality I experience, or maybe I have stumbled into theirs. Either way.

The Golden Compass...

(pasted from a previous post I made)

In numerous books I have read and hold dear as truth, spiritual adepts have said that fiction is truth and that huge epics that appeal to the masses are ways of revealing and integrating other related realities. Tolkien's work, Lucas's

Star Wars

, The Narnia Chronicles, etc., etc.

And on that note, I saw

The Golden Compass

on Sunday. And through several parts in the movie, much to my resistance, tears flowed freely down my face. I was so moved by some of the concepts in this story, especially by the idea of the animal spirits that walked beside the humans ...

I also experienced amazing sychronicities in seeing the movie. Just the night before I had dreamed I was traveling with my white dog and we were interacting just like the people and daemons in the movie. And I had spontaneously drawn an elf like entity in my visual journal the night before that looked very much like one of the characters in the movie. There were lots of other small things, but like most synchroncities, they were so personal that to explain them they seem strange, vague and grasping. But it was magical for me and I was sooo moved by that movie and all the synchronicities on Sunday.




AUS-CITY Advertisements
---

---
---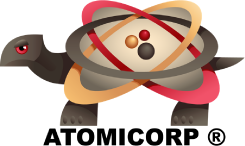 ---
CMS The Best Conveyancing solicitors conveyancing quotes throughout the UK
---
For any webhosting enquiries please email webmaster@aus-city.com
OP

I also loved Beowulf, the story, characters and mood.

I didn't really expect to, but I gave it a chance and was easily drawn into it. I liked it so much that I watched it again a few days later. (That for me is pretty high praise as I love suspense and once I know what happens, I don't want to see again unless it was that good it is worth reliving without the edge).

Other movies that are repeaters is (probably my favourite) "Election" with Matthew Broderick and Reece Witherspoon. Just so clever and funny and my taste in humour I guess.

Back in the late 90's "Fargo" was a movie I watched several times. Same with "The Talented Mr. Ripley".

Oh, and "Ground Hog Day".

Maybe that is the bigger fav. I've watched that a ridiculous amount of times and still love it and would watch it again if I caught it on TV.
Here is a list of my favourite movies...

Seven Brides for Seven Brothers
The Sound of Music
Armageddon
Blade
Blade II
Blade Trilogy
Labyrinth
The Dark Crystal
XXX
Dead Man Walking
The Green Mile
Pollyanna
To Kill a Mockingbird
The Others
Last of the Mahicans
Legends of the Fall
Silence of the Lambs
Kiss the Girls
Legend
I,Robot
Robin Hood: Prince of Thieves
Man in an Iron Mask
The Shawshank Redemption
Pay it Forward
Million Dollar Baby
Cry Freedom
Edward Scissorhands
Backdraft
Kiss the Girls
Se7en
Mr and Mrs Smith
Sweeney Todd
Interview With the Vampire
Pirates of the Caribbean: Curse of the Black Pearl
Pirates of the Caribbean: Dead Man's Chest
Pirates of the Caribbean: At World's End
The Crying Game
The Bone Collector
Eragon


I'm a movie-a-holic. LOL


Re: My Favourite Movies - Beowulf

OP

Oh, great list! I like a lot of those, too!
Link Copied to Clipboard
Forum Statistics
Most Online
1,583


Jan 14th, 2020
Copyright 1996 - 2019 by David Cottle. Designed by David Bate Jr. All Rights Reserved.
By using this forum, the user agrees not to transfer any data or technical information received under the agreement, to any other entity without the express approval of the AUS-CITY Forum Admins and/or authors of individual posts (Forum Admins and DoD/USSPACECOM for the analysis of satellite tracking data).

Two-line elements (TLE) and all other satellite data presented and distributed via this forum and e-mail lists of AUS-CITY are distributed with permission from DoD/USSTRATCOM.

---

---
---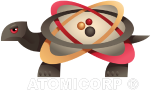 ---
















Liverpool solicitors
Houston Oral Surgeon
---