Who's Online Now
0 members (), 225 guests, and 22 robots.
Key:
Admin
,
Global Mod
,
Mod
ShoutChat Box
Comment Guidelines: Do post respectful and insightful comments. Don't flame, hate, spam.
NASA TV
KSC Pad 39
TLE.INFO

TLE.INFO
For all your TLE downloads.
November

S

M
T
W
T
F

S

1

2

3

4

5

6

7

8

9

10

11

12

13

14

15

16

17

18

19

20

21

22

23

24

25

26

27

28

29

30
Today's Birthdays
There are no members with birthdays on this day.
#39644

Mon 06 Oct 2008

01:25:PM

OP

My newest favourite show, and how I love it, is

Two and a half Men

. The writing and acting is just stellar. I'm lucky I stumbled across it since I very rarely watch network TV. (But now it is starting up on Foxtel anyway).

I think the last time I looked so forward to a sitcom was

Cheers

back when it was Prime Time (20 years ago?). And maybe to a slightly lesser degree

News Radio

(12 years ago).

Anyone else love (or hate

) this show?
AUS-CITY Advertisements
---

---
---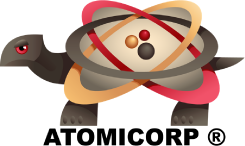 ---
CMS The Best Conveyancing solicitors conveyancing quotes throughout the UK
---
For any webhosting enquiries please email webmaster@aus-city.com
OP

Oh, oh...new favourite TV show!

I look sooo forward to each new weekly episode. It is one of the few times I watch network TV and it is my current favourite treat.




Big Bang Theory






How I love every character on this show, especially the ultimate geek Sheldon, and the loveable Leonard. I also really love Wolowitz. But then again I married a brilliant geek so...

(and I mean that with love, honey)

.

Penny with her social sophistication and under-developed scientific side gives the show perfect balance. She's a doll.

6 Thumbs up!

(3 sets of 2 = 6) My attempt at being clever.

I best leave the clever humour to the Doctors--Cooper, Hofstadter, Koothrappali, Winkler, and Mr. Wolowitz (but he has a Masters! "Who doesn't"

). I think I'll go watch now!
Not my taste, but good you like them, put me to sleep I need my action and more intense the better!

More action for me like:

Battlestar Galactica
Stargate Atlantis

And several Japanese DVDs and recently a series I been into lately on action remake of a Samurai (I have to look at the DVD series to spell his name).



---

David Cottle

UBB Owner & Administrator
Link Copied to Clipboard
Forum Statistics
Most Online
1,583


Jan 14th, 2020
Copyright 1996 - 2019 by David Cottle. Designed by David Bate Jr. All Rights Reserved.
By using this forum, the user agrees not to transfer any data or technical information received under the agreement, to any other entity without the express approval of the AUS-CITY Forum Admins and/or authors of individual posts (Forum Admins and DoD/USSPACECOM for the analysis of satellite tracking data).

Two-line elements (TLE) and all other satellite data presented and distributed via this forum and e-mail lists of AUS-CITY are distributed with permission from DoD/USSTRATCOM.

---

---
---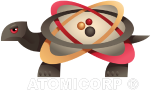 ---
















Liverpool solicitors
Houston Oral Surgeon
---