Who's Online Now
0 registered members (), 220 guests, and 17 spiders.

Key:

Admin

,

Global Mod

,

Mod

ShoutChat Box
Comment Guidelines: Do post respectful and insightful comments. Don't flame, hate, spam.

NASA TV

KSC Pad 39

TLE.INFO


TLE.INFO
For all your TLE downloads.

May

S

M
T
W
T
F

S

1

2

3

4

5

6

7

8

9

10

11

12

13

14

15

16

17

18

19

20

21

22

23

24

25

26

27

28

29

30

31

Today's Birthdays
There are no members with birthdays on this day.

AUS-CITY Earthquake Map

Sauerkraut

#43450

Sun 11 Jan 2009

03:06:PM

Alisa

OP

OP

So far, I have had pretty good results with sauerkraut in my culturing/fermenting experiments. The reason I am having a go at fermenting is so that I can enjoy the delicious pickle-y taste of foods, but even more importantly, for the abundance of lactobacilli and other probiotics that are produced. These bacteria work wonders on the digestive system efficiently consuming/removing wastes and toxins so the body is rejuvenated, balanced, and so it is easier for the body to maintain good health.

I searched around a lot looking for the best and easiest way to make sauerkraut. I found a great video that was posted showing this method, but it has been removed.

So I will explain it. It is simple and works amazingly well.

Use a crockpot--just the ceramic liner and lid. Or similar vessel.
Shred enough green cabbage (any kind) to fill the crock. Pile it in.
Fill cabbage-filled crock with water until about two or so inches from the lip.
Add approximately 2 tbsp of sea salt (or non-iodized).
Add 1/2 cup of sugar.
Swirl it all about with a spoon or hands.
Use a dinner plate that will fit closely the width of the crock pot and submerge it a bit to hold the cabbage down under the water. Water rushing over top of plate will help keep the plate submerged.
Cover with crockpot lid (glass so you can see through!)
And all you have to do now is wait...and stir the mixture once a day with a spoon, or clean hands if you relish intimacy with your alchemy!
Taste after 5 days, approx. Once it tastes nice to you and is still crisp, use your hands (again ) to remove the glistening strips of cabbage and put them into a container of your choice. I use glass jars, or reuse Jalna Yoghurt containers, or sometimes a ziplock bag.
You can include the juice, or not. I've found it doesn't matter. It stays crisp and delicious either way.
Store your sauerkraut in the fridge to slow the fermentation down to a near halt. I believe it keeps good in the fridge for months, maybe years. I eat mine so quickly I don't know. Fermentation is, though ironically, a method of decomposing and yet preserving food. Actually I believe it is a method for creating transformational food, but I digress.

The sugar may or may not be necessary, but I have made this twice now exactly as above with delicious wonderful results. My sauerkraut was ready in 7 days. It depends on the temperature/time of year.

I also put a bit of dill weed in my last batch. It adds a nice flavour. Some people suggest caraway seeds. I haven't tried them yet. Just plain cabbage is really nice though, I must say.

Oh, and with the extra soaking water/juice, which is full of lovely probiotics, you may want to use it to water your plants. I am at the moment experimenting with this and it seems to be helping my plants, but I am not yet confirming this. It is after all the same principle as composting. But I will update.





I can take photos next time I make this, but for now, here is a photo of the crock vessel which still contains the juice from my last batch of sauerkraut.

AUS-CITY Advertisements

---

---

---

---

CMS The Best Conveyancing solicitors conveyancing quotes throughout the UK

---

For any webhosting enquiries please email webmaster@aus-city.com




Forum Statistics

Most Online

1,583


Jan 14th, 2020
Copyright 1996 - 2019 by David Cottle. Designed by David Bate Jr. All Rights Reserved.
By using this forum, the user agrees not to transfer any data or technical information received under the agreement, to any other entity without the express approval of the AUS-CITY Forum Admins and/or authors of individual posts (Forum Admins and DoD/USSPACECOM for the analysis of satellite tracking data).

Two-line elements (TLE) and all other satellite data presented and distributed via this forum and e-mail lists of AUS-CITY are distributed with permission from DoD/USSTRATCOM.

---

---
---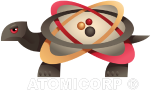 ---
















Liverpool solicitors
Houston Oral Surgeon
---