Who's Online Now
0 registered members (), 213 guests, and 17 spiders.

Key:

Admin

,

Global Mod

,

Mod

ShoutChat Box
Comment Guidelines: Do post respectful and insightful comments. Don't flame, hate, spam.

NASA TV

KSC Pad 39

TLE.INFO


TLE.INFO
For all your TLE downloads.

May

S

M
T
W
T
F

S

1

2

3

4

5

6

7

8

9

10

11

12

13

14

15

16

17

18

19

20

21

22

23

24

25

26

27

28

29

30

31

Today's Birthdays
There are no members with birthdays on this day.

AUS-CITY Earthquake Map

Ready-to-eat Probiotic Food

#43591

Thu 29 Jan 2009

01:18:PM

Alisa

OP

OP

If you aren't into brewing your cultures and making your own probiotic foods, here is a great way to get some into your tummy!

Elivae Yoghurt

contains bifidobacterium which help prevent growth of unfavourable organisms in the body such as opportunistic yeasts. They also help protect against gastrointestinal infections, promote healthy function of the digestive system, aid in vitamin absorption, and enhance overall immunity. And by decomposing particular carcinogens, bifidobacterium probably decrease the risk of cancer.

Elivae also contains prebiotics - natural fibre that nourishes good bacteria so they remain active.

I have only had a few servings of Elivae so far, but my sixth-sense was immediately pleased. I could detect the good bacteria in it and it felt harmonious. I wanted to eat more of it later, which bolstered my initial response that it was the right food for me.

Jalna

is also a good yoghurt. Now that I've had Elivae which I really enjoy and is low-fat, I might try low-fat Jalna as the regular Jalna is a bit rich.

AUS-CITY Advertisements

---

---

---

---

CMS The Best Conveyancing solicitors conveyancing quotes throughout the UK

---

For any webhosting enquiries please email webmaster@aus-city.com




Forum Statistics

Most Online

1,583


Jan 14th, 2020
Copyright 1996 - 2019 by David Cottle. Designed by David Bate Jr. All Rights Reserved.
By using this forum, the user agrees not to transfer any data or technical information received under the agreement, to any other entity without the express approval of the AUS-CITY Forum Admins and/or authors of individual posts (Forum Admins and DoD/USSPACECOM for the analysis of satellite tracking data).

Two-line elements (TLE) and all other satellite data presented and distributed via this forum and e-mail lists of AUS-CITY are distributed with permission from DoD/USSTRATCOM.

---

---
---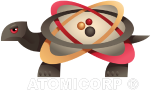 ---
















Liverpool solicitors
Houston Oral Surgeon
---