Who's Online Now
0 registered members (), 238 guests, and 17 spiders.

Key:

Admin

,

Global Mod

,

Mod

ShoutChat Box
Comment Guidelines: Do post respectful and insightful comments. Don't flame, hate, spam.

NASA TV

KSC Pad 39

TLE.INFO


TLE.INFO
For all your TLE downloads.

March

S

M
T
W
T
F

S

1

2

3

4

5

6

7

8

9

10

11

12

13

14

15

16

17

18

19

20

21

22

23

24

25

26

27

28

29

30

31

Today's Birthdays
There are no members with birthdays on this day.

AUS-CITY Earthquake Map

Food!

#47309

Sun 24 Jan 2010

03:20:PM

Alisa

OP

OP

I've decided to change this forum to a general concept of food and eating. I was inspired to do this because of the many spiritual messages I've received about food and because of my own obsession with food-comfort, my disdain of societies idealization of weight, and my continuing belief in living food and its symbolic and literal importance. Food is a part of my spiritual growth.

One of the main things about food is the concept of "eating knowledge". I see the vampire as eating knowledge (as opposed blood or flesh). His mouth is usually like an eye, as if all he sees he eats. I also have had several altered conscious experiences in which I meet a host of entities that see through me and are thereby "nourished" by me. I use lots of quotes

here because many words are so subjective and multiple in meaning.

I just now realized how synchronistic it is that I chose an apple as an icon for this forum because this ties in with eating from the tree of knowledge. (No wonder I have had the phrase "forbidden fruit" running through my mind for days - precog to this moment in time).

Also one of my greatest joys and pleasures in life is food. I have a strong hunger for delicious food and rich knowledge. At some point along my journey I decided to stop controlling my eating (with the exception of trying to eat more living foods as that is a new, unfamiliar thing for me, yet I've come to believe it is important so I have to try). I now cook with butter and all things that old, delicious recipes call for. No cutting butter, sugar, etc., and wow, don't meals now taste satisfying, delicious, rich, complex! A joy to cook and eat.

Now that I have opened up this forum category to include all food, I have so much swirling through my mind to share. And as always, I look forward to everyone else's views and experiences, so please share!

Cheers!

Bon Appetit!

P.S. Inspirational reading

Nil By Mouth

a blog entry by Roger Ebert who is no longer able to eat or drink. It is a fascinating, and ironically "filling" read. Bless.

P.S.S. One of my all-time favourite books:

Fat Girl

, by Judith Moore.

(Excerpt)

AUS-CITY Advertisements

---

---

---

---

CMS The Best Conveyancing solicitors conveyancing quotes throughout the UK

---

For any webhosting enquiries please email webmaster@aus-city.com




Forum Statistics

Most Online

1,583


Jan 14th, 2020
Copyright 1996 - 2019 by David Cottle. Designed by David Bate Jr. All Rights Reserved.
By using this forum, the user agrees not to transfer any data or technical information received under the agreement, to any other entity without the express approval of the AUS-CITY Forum Admins and/or authors of individual posts (Forum Admins and DoD/USSPACECOM for the analysis of satellite tracking data).

Two-line elements (TLE) and all other satellite data presented and distributed via this forum and e-mail lists of AUS-CITY are distributed with permission from DoD/USSTRATCOM.

---

---
---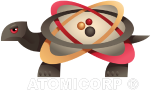 ---
















Liverpool solicitors
Houston Oral Surgeon
---