Who's Online Now
0 members (), 211 guests, and 23 robots.
Key:
Admin
,
Global Mod
,
Mod
ShoutChat Box
Comment Guidelines: Do post respectful and insightful comments. Don't flame, hate, spam.
NASA TV
KSC Pad 39
TLE.INFO

TLE.INFO
For all your TLE downloads.
November

S

M
T
W
T
F

S

1

2

3

4

5

6

7

8

9

10

11

12

13

14

15

16

17

18

19

20

21

22

23

24

25

26

27

28

29

30
Today's Birthdays
There are no members with birthdays on this day.
#48736

Wed 09 Jun 2010

05:17:PM

OP

My two current favourites on TV (and/or Foxtel) are...

Big

Love

and

Big

Bang Theory

Check out his cute bit from Big Love (I've been singing it in my head for going on 2 days now).




AUS-CITY Advertisements
---

---
---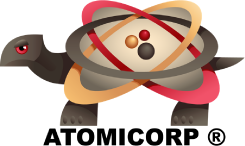 ---
CMS The Best Conveyancing solicitors conveyancing quotes throughout the UK
---
For any webhosting enquiries please email webmaster@aus-city.com
I'm into True Blood and starting up on the new summer series The Gates!
OP

I watch True Blood because it is something my husband loves and I can tolerate so we watch it together. Same with V, Stargate Universe, Dr. Who, and more (but that's all that comes to mind at the moment).

None of which, I'm sorry to say, would I watch on my own as they aren't my #1 type of shows. I only enjoy them with him.

I like reality TV and docos. But strangely at the moment, I'm kinda "off" watching TV. Nothing is really appealing to me. I'm kinda shocked.

Well, at the minute (ever changing) I'm enjoying Cake Boss (2 episodes a week). I love cakes (no need to tell you that, eh my friend!

). I really enjoyed Ace of Cakes at one point. But when I saw Cake Boss, their cakes looked a bit better and I imagined they tasted amazing! So they win!

I also have been watching Cosmetic Surgery shows. There is something really spiritual going on with me regarding this. I'm not into plastic surgery, but something is compelling me to watch this.

Uhm, what else...

I really enjoyed

The Pyramid Code

documentary series.

There were 5 of those (1 per week).
OOO cakes mmm! I love any show about the supernatural! I watch docs on things like rare diseases and poor countries stuff like that. B and I watch all the science shows together since he loves them and I'm into the stupid shallow reality shows which I hate to admit lol!!! but nothing like the reality contest shows except biggest loser and celebrity fit club or surgery stuff oh I like ancient history and alien docs too!!! oh and of course I'm a big love fan also

I just love the three wives together:)

Last edited by orb_queen;

Tue 03 Aug 2010

07:20:PM

.
Link Copied to Clipboard
Forum Statistics
Most Online
1,583


Jan 14th, 2020
Copyright 1996 - 2019 by David Cottle. Designed by David Bate Jr. All Rights Reserved.
By using this forum, the user agrees not to transfer any data or technical information received under the agreement, to any other entity without the express approval of the AUS-CITY Forum Admins and/or authors of individual posts (Forum Admins and DoD/USSPACECOM for the analysis of satellite tracking data).

Two-line elements (TLE) and all other satellite data presented and distributed via this forum and e-mail lists of AUS-CITY are distributed with permission from DoD/USSTRATCOM.

---

---
---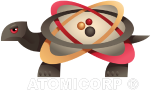 ---
















Liverpool solicitors
Houston Oral Surgeon
---